A video of the transportation to the British shipyard Rosyth aft of the Prince of Wales aircraft carrier under construction appeared online. To arrive at the assembly site, the largest section — unit IV — traveled 965 km around the northern tip of the United Kingdom, writes
Rossiyskaya Gazeta
.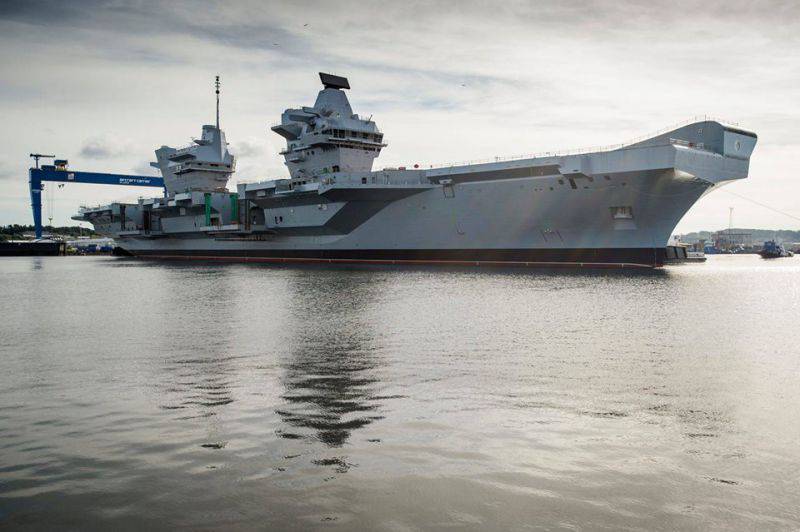 HMS Queen Elizabeth
"A construction weighing more than 11 thousand tons containing the engine room, hangars, residential decks and purpose compartments was built at BAE systems in Glasgow. A block the size of a six-story house was taken out of the shop on a multi-wheeled trailer and loaded onto a barge driven by three tugboats, "the RG video commented.
On the way section was 5 days. Upon arrival, she was placed on dry dock, where she "met" the rest of the ship.
The Prince of Wales will become the 2 aircraft carrier of the Future Aircraft Carrier (CVF) project, which is being built taking into account the use of the deck version of the F-35 and helicopters of various types. The lead ship of this project, Queen Elizabeth, will be commissioned with a year late - in 2016, the shift to the right was due to problems with the supply of fighters. It is planned that the Prince of Wales will receive its squadron in 2020.