On Monday, Azerbaijani President Ilham Aliyev visited the Republic's Coast Guard Construction and Repair Center in Turkan, where he familiarized himself with the first OPV 201 Israeli project (Saar 62) built by the S-62 ship in Israel, the blog reported
bmpd
, referring to the presidential press service.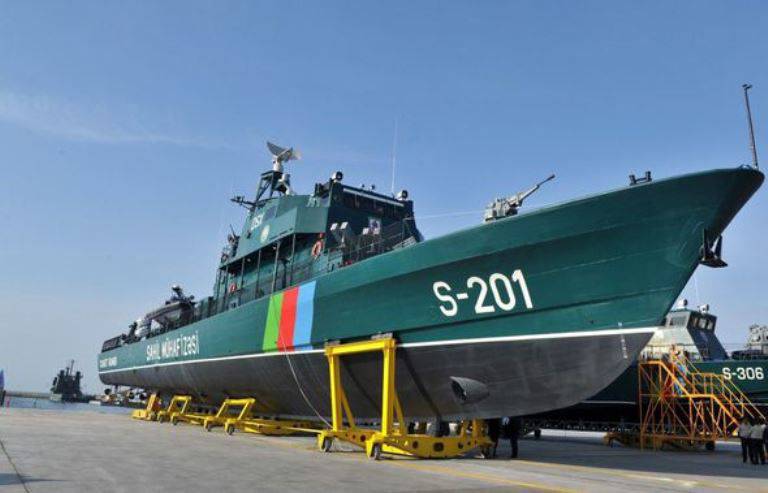 Under the contract with the Israeli export defense agency SIBAT and the shipyard Israel Shipyards for the Coast Guard of Azerbaijan, 6 speedboats of the Shaldag Mk V and 6 small patrol ships of the OPV 62 project will be built.
The assembly of ships is carried out from designs supplied from Israel.
"The OPV 62 (Saar 62) project patrol ships were developed by Israel Shipyards based on the large Saar 4.5 missile boats built by this shipyard for the Israeli Navy. Earlier, two ships of the OPV 62 project were built by Israel Shipyards for the Equatorial Guinean Navy, and three for the Greek Coast Guard, "the blogger notes.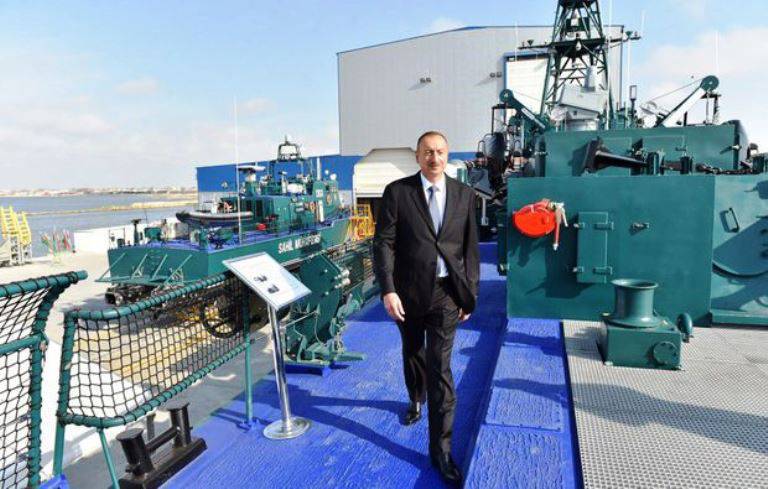 Help bmpd:
"OPV 62 project ships have a full displacement of 470 t, a length of 61,79 m, a width of 7,62 m and a draft of 2,77 m. A three-shaft diesel power plant provides a full speed of 32 knots. Navigation range 13-nodal speed reaches 5000 miles, 16-node - 3200 miles. The ships have quite powerful armament, which is based on the eight-charge launcher of the Rafael MLS NLOS shipborne missile system with Rafael Spike-NLOS guided missiles with a firing range of up to 25 km (total stock of missiles is 20 units). "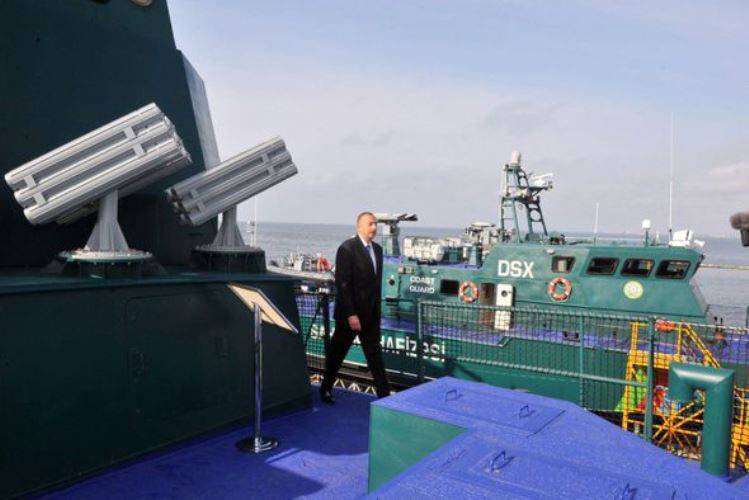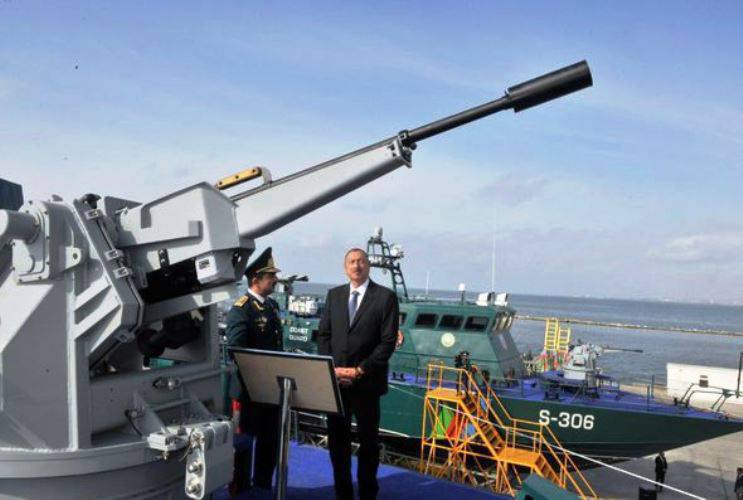 "23-mm remote-controlled automatic artillery Rafael Typhoon with a gun 2A14."