Moldovan Minister of Defense Anatol Salaru said that Moldova is stopping any political and diplomatic contacts with the military attache of the Russian Federation, who worked in Moldova. The official Chisinau, as the reason for the break in relations, named the participation of the Russian military attache at the parade in honor of the 25 anniversary of the proclamation of the Pridnestrovskaia Moldavskaia Respublika. The parade was held in the capital of the PMR Tiraspol.
The head of the Foreign Ministry and the European integration of Moldova, Natalia German, also spoke out about the breakdown of relations with the military attache of Russia. She is quoted by the news agency.
Regnum
With reference to the Moldovan media:
We expressed concern about this situation (visiting the Russian military attache of the parade in Tiraspol - note "VO") and noted the inadmissibility of such actions. Such actions do not fit into the mainstream of relations between the Republic of Moldova and the Russian Federation, including those that contradict the statements about the official policy of Russia towards Moldova.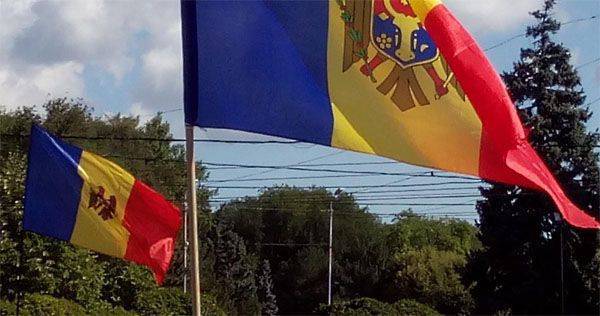 It should be recalled that a few days earlier, the Moldovan authorities decided to ban the implementation of journalistic activities in the country to representatives of two Russian media: Russia Today TC and LifeNews. On this occasion, the official representative of the Russian Foreign Ministry, Maria Zakharova, made the following statement:
Against the background of unprecedented mass actions in Chisinau, the prohibitive actions of the Moldovan authorities against representatives of the Russian media draw attention to themselves. One gets the feeling that someone really does not want an objective coverage of a surge of popular protest. Thus, 7 of September, the producer of the video agency RT "Ruptly" of the Russia Today TV channel A.Amelyushkin was deported from Moldova, and equipment was withdrawn from him. On the same day, the crew of the Russian TV channel LifeNews was detained at the airport in Chisinau.
We note that such actions do not meet the assurances of the new Moldovan authorities about the desire to build relations with Russia in a constructive manner. They also contradict the universally recognized right to freedom of information.