The Indian Ministry of Defense decided to extend the operation of MiG-21 fighters to 2020 g, Sergei Korotkov, the head of RSK MiG, said at the opening of the monument to a single-type aircraft in Obninsk in the ORPT Tekhnologia, reports R
IA News
.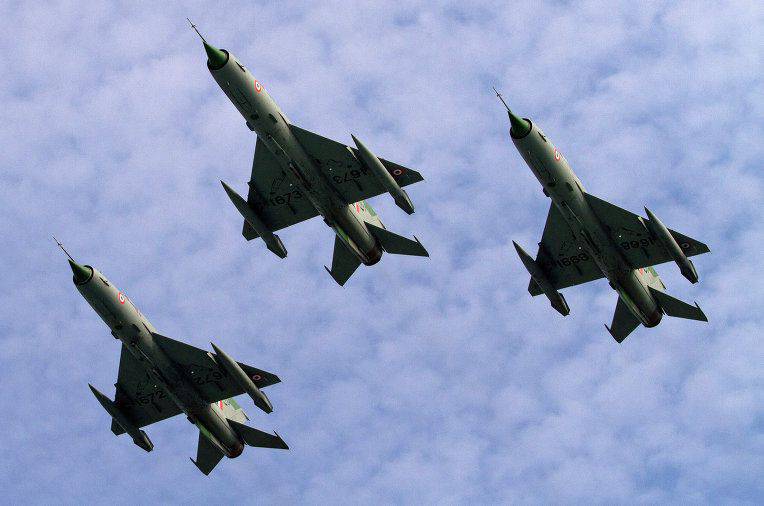 "We are opening historical a monument to a fighter aircraft, which until recently was in service with more than 50 countries of the world. Today, some countries still operate this aircraft, while India, for example, has decided to operate it until 2020. "
- said the head of the corporation.
According to the general director, at the MAKS-2015 air show he "reported to the supreme commander on promising developments of the corporation and received a positive assessment of the president."
According to the agency, "MiG-21 is the most common supersonic combat aircraft in the world, it was produced from 1959 to 1985 year in the USSR, as well as in Czechoslovakia, India and China."