Turkish media spread a message stating that 11 law enforcement officers died as a result of another terrorist act in the country. Local TV Channel
NTV
reports that militants of the Kurdish Workers Party were involved in the terrorist act (in Turkey, this organization is considered extremist)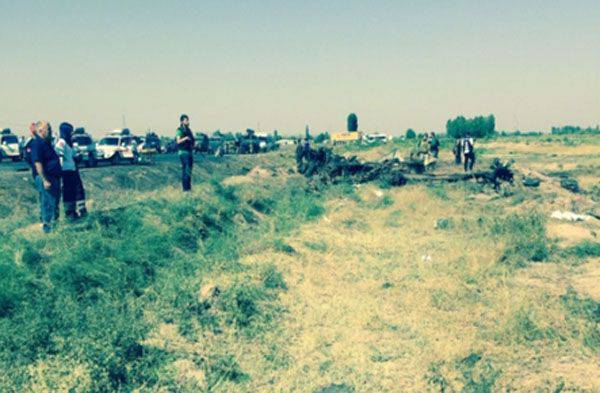 The attack occurred in the eastern part of the country, near the Turkish-Azerbaijani border. The militants launched an explosive device, and that was exactly what caused the death of Turkish policemen who were on the bus at that time. According to some reports, the police followed one of the border checkpoints (the Дluciu checkpoint in I dır province).
Representatives of the Ministry of Internal Affairs of Turkey stated that 10 policemen were killed and three were injured at the site of an explosive device (according to the Interior Ministry, this is mine). After some time, one of the wounded died in the hospital.
Recently, representatives of the Kurdistan Workers' Party have intensified in eastern Turkey. This activity is due to the fact that the official Ankara, conducting an antiterrorist operation, is delivering massive blows to the Kurdish groups opposing ISIS. According to Turkish President Erdogan, the Turkish army has already destroyed about 2 thousands of PKK representatives.