Irish journalist Brian MacDonald said that the United States is promoting the build-up of the Russian military presence in Syria in the Western media in order to prevent the rapprochement of the Russian Federation and Saudi Arabia.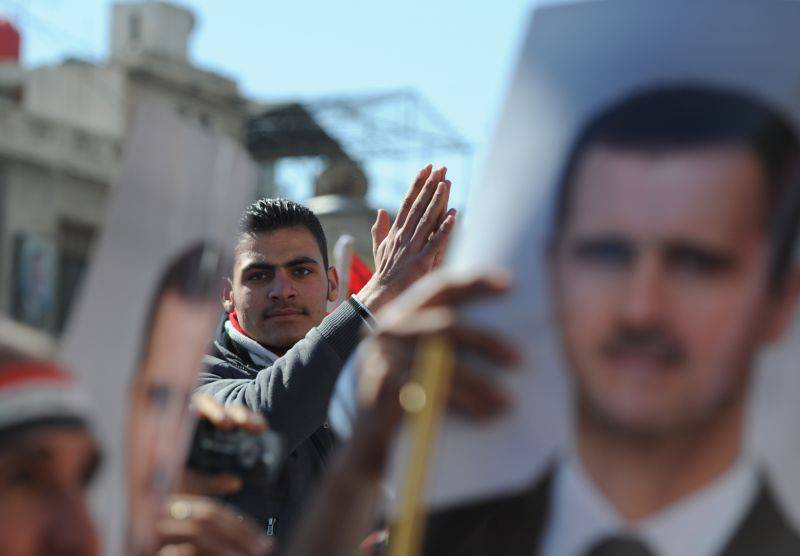 "If you believe the American media, Russian soldiers are everywhere. At this stage, perhaps the moon is the only place where you are safe. Again, they (the United States) may be preparing to print a material that "proves" that Russians are hiding on the dark side (of the Moon), "the RIA journalist quotes
"News"
.
MacDonald noted that there are always Russian military personnel in Syria, since there is a Russian base there. In addition, the President of the Russian Federation would hardly have concealed any defense contracts with Damascus.
"So why did Russian participation in Syria suddenly become such a massive
news
? Is it because the relationship between the Kremlin and Saudi Arabia is improving rapidly? Or maybe it is because of Washington's fears that Moscow can destroy the IS alone or with the support of Europe without the participation of the United States, "said McDonald.
According to him, the first message on this topic appeared on the Israeli site Ynet, then it was published by the American edition of The Daily Beast. As a result, the Facebook social network "recommended" these materials more than 24 thousands of times.
At the same time, the journalist noted that during his speech in Vladivostok, Vladimir Putin said that Russia provides Syria with support, "both with personnel equipment and training, and weapons" under contracts signed by 5-7 years ago. And although the Russian leader repeated the well-known information for a long time, some Western media, in particular, The New York Times, submitted it as fresh data.
"Real
история
here is such that there is no build-up of Russia's military presence in Syria. Then the question arises, why did the campaign suddenly start spreading fear about "Russians in Syria"? Either the US wants to divert attention from the European migration crisis created by them, or they hope to cool the steps of the Arabs to reconciliation with Moscow. Or the one and the other, "concluded McDonald.