By the decision of the Moscow City Court, a citizen of the Russian Federation, Alexander Razumov, was sentenced to seven years in prison in a general regime colony. The court found Razumov guilty of committing crimes provided for by several articles of the Criminal Code of the Russian Federation - part 1 Art. 359 "Mercenary" and h.1 Art.292 "Incitement of hostility, hatred and humiliation of human dignity."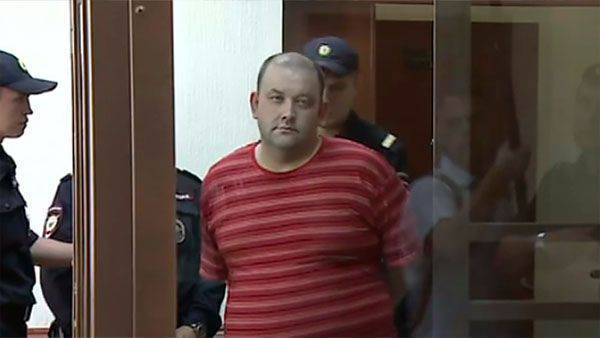 Investigators found that Razumov repeatedly traveled to Ukraine after an unconstitutional coup there, where he was in contact with local extremist organizations in order to spread their ideology in the Russian Federation. Razumov in social networks published materials of an extremist nature, calling for interethnic hostility. In addition, Razumov recruited representatives of Russian law enforcement agencies into the Right Sector extremist group, whose activities are prohibited by law in Russia.
From the message chapter
the press service of the Investigative Committee
Russia Vladimir Markin:
29 August 2014 of the Mind, being in the city of Zelenograd and acting on preliminary agreement with the members of the Right Sector leadership, met with two of his acquaintances who are active police officers and have the necessary combat skills. In the course of communication, Razumov recruited police officers into the ranks of the "Right Sector" to participate as mercenaries in the armed conflict in the territory of southeastern Ukraine, promising that they would have a good salary. The police immediately gave the information to their colleagues from the Investigative Committee, and Razumov was immediately detained.

Thus, under the guise of nationalist views and ideas, the accused used the material reward as the main argument for recruitment. Obviously, having overestimated his ability to convince, Razumov underestimated the moral and ethical qualities of the Russian police officers, naively believing that they could agree to fight against the civilian population, and even more so under the banner of the Right Sector.
The court appointed the defendant 2 another year of restriction of freedom after the departure of Razumov term in prison.