The tactical missile system "Iskander", an indispensable participant in various exhibitions and salons, personifies the strike power of the Russian ground forces. He is not afraid of even the latest versions of the American air defense system "Patriot", the agency writes
Messenger of Mordovia
.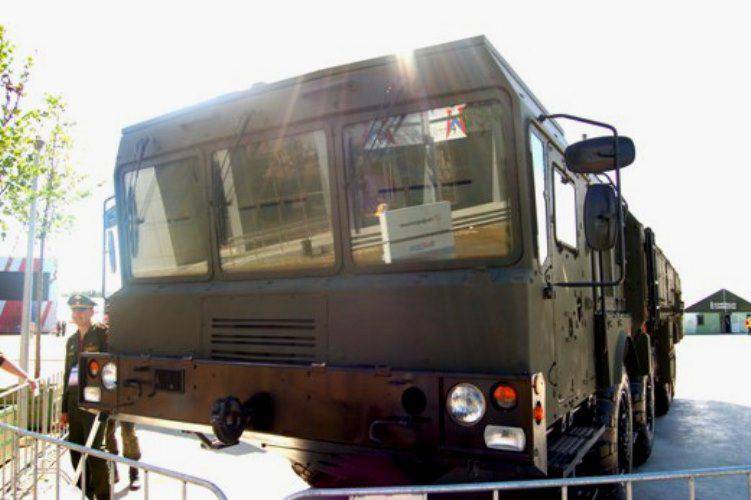 "The launcher of the complex is made on the chassis of a highly mobile four-axle vehicle of high traffic. Its weight is more than 42 t. Maximum speed - up to 80 km / h. Power reserve - up to 1000 km. Crew - 3 people. Number of missiles on one PU - 2 pcs. The flight range of the export version of the Iskander-E is 280 km. Versions for the Russian army are even more long-range, according to some data - up to 500 km "
, - leads the agency characteristics of OTRK.
According to the developers, "the missiles of the complex are made using Stealth technology; they can maneuver during the flight and hide behind various interferences."
As for the American Patriot, it can successfully fight only with outdated Scud missiles, while the latest Russian developments, it is still too hard for them.
"Therefore, the operational-tactical missile systems of the new generation are an excellent deterrent from various military provocations of potential opponents who hope to sit under an American anti-aircraft umbrella. Will not work. Retribution will be swift and guaranteed, "concludes the Herald of Mordovia.