The press service of the General Staff of the Estonian Defense Forces reported that on Sunday military exercises began in the country, in which paratroopers from the US 173 airborne brigade were participating.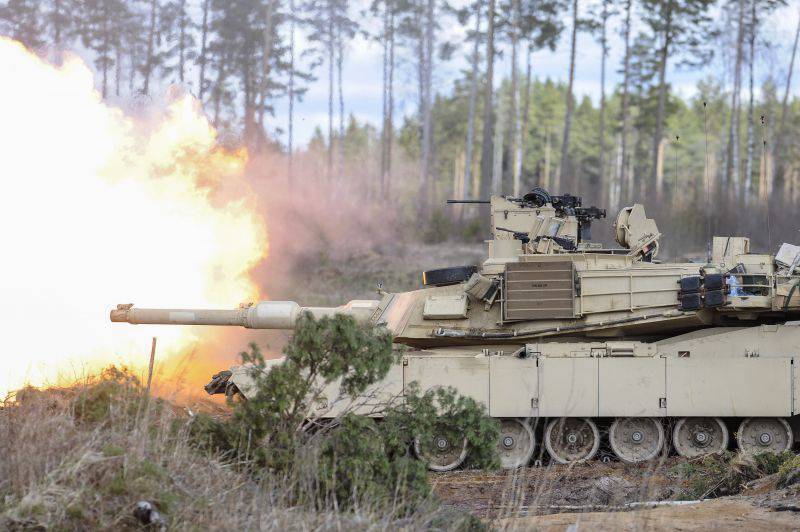 At the moment, the base in the Estonian city of Tapa is deployed
tank
platoon of the 7th regiment of the 3rd Infantry Division of the US Army - four M1A2 Abrams tanks and crews, as well as two platoons of paratroopers of the 173rd brigade.
"The Americans work out with the Estonian military personnel mainly on the evacuation of victims from the battlefield and related procedures," the Estonian major Meelis Laanemets RIA quotes
"News"
.
Laanemets noted that during the exercises, which will last until 12 in September, the skills of accompanying transport convoys will also be worked out. The maneuvers are taking place on the territory of the landfill in Vyrusky district near the Russian border.