On the eve of the representatives of the investigative commission investigating the collapse of the Malaysian "Boeing" near Donetsk, expressed the need to arrive at the crash site, to "collect things and debris." As the Dutch Ambassador to Ukraine Case Jan Rene Klompenhauver reported, locals continue to find fragments of a crashed airliner, as well as personal belongings of its passengers, near the village of Hrabovo. At the same time, according to the Dutch ambassador, "
basic
some of the materials collected last year. "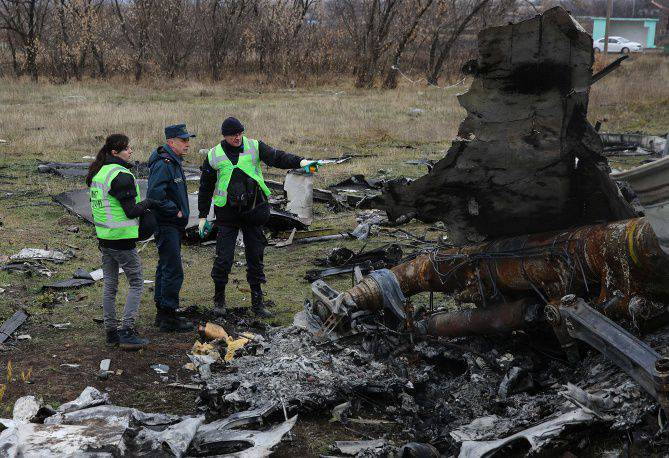 Information Agency
Interfax
meanwhile, cites information that since
primary
parts of the materials "by Dutch specialists, local residents at the MH-17 crash site collected several tons of aircraft wreckage and personal belongings of the Boeing passengers, which the truck body was filled to the top.
According to the head of the administration of the rural settlement, there are still a very large number of fragments of an airliner on the field near Hrabovo, and "such a procedure" (collecting debris and personal belongings in tons) "will have to be repeated every three months."
However, for the commission of inquiry from the Netherlands tons of wreckage of the liner and personal belongings of the passengers of the aircraft, apparently, do not represent a special investigative interest, otherwise all these materials would have been in the hangars for conducting research last year. This is understandable, because the perpetrators have already been appointed, and new material evidence may violate the system of fraud and concealment of the facts carefully built by the West ...