Civilian vessels located in the Lithuanian economic zone had to change course on the orders of the military ships of the Russian Navy, Delfi reported with reference to the Lithuanian Defense Ministry.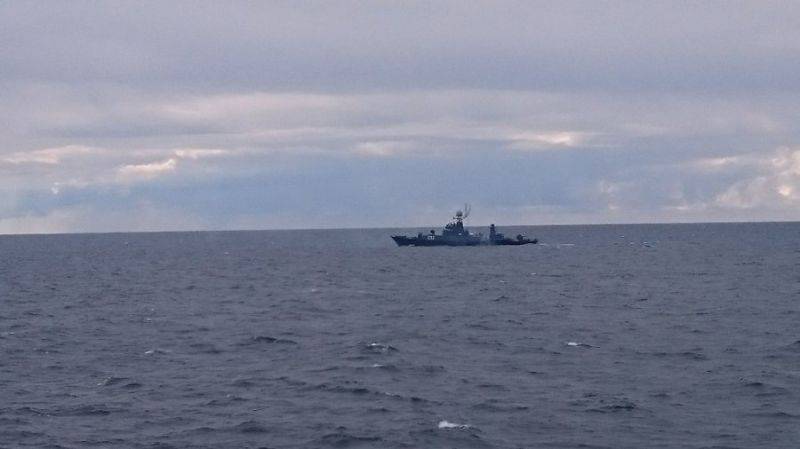 Such an order was issued in connection with the firing in the Russian economic zone. Their course was forced to change the ferry, carrying out a linear flight, and four transport vessels.
"In the exclusive economic zone of Lithuania, the Parchim class corvettes (small anti-submarine ship of the 133.1 project) and the Steregushchy were identified, as well as the support ship for the landing of the Ropusha-class landing (BDK of the 775 project), the newspaper quotes
Look
.
The Lithuanian military explained that "foreign courts, including military ones, are allowed to be in the exclusive economic zone of Lithuania, but they must take due account of the rights and obligations of the coastal state and not violate the rights of the coastal state."
"Such activities of the Russian Federation, when obstacles to economic activities in the exclusive economic zone of Lithuania are created, do not comply with the provisions of the Convention (UN) on the law of the sea and the principles of good neighborly relations," the Ministry of Defense noted.
Meanwhile, the Lithuanian ship, which established a connection with the ships in the place of laying the cable of the electric power link between Lithuania and Sweden, was told that "the Russian ships did not fix the obstacles".
Earlier, Lithuania stated that the Russian Navy's ships in the spring "at least four times prevented the laying of the NordBalt cable to Sweden under the Baltic Sea".