The rescue ship "Igor Belousov" loaded the diving bell to the working depth 450 m in the Atlantic Ocean, reports
RIA News
the message of the representative of the Ministry of Defense Igor Dygalo.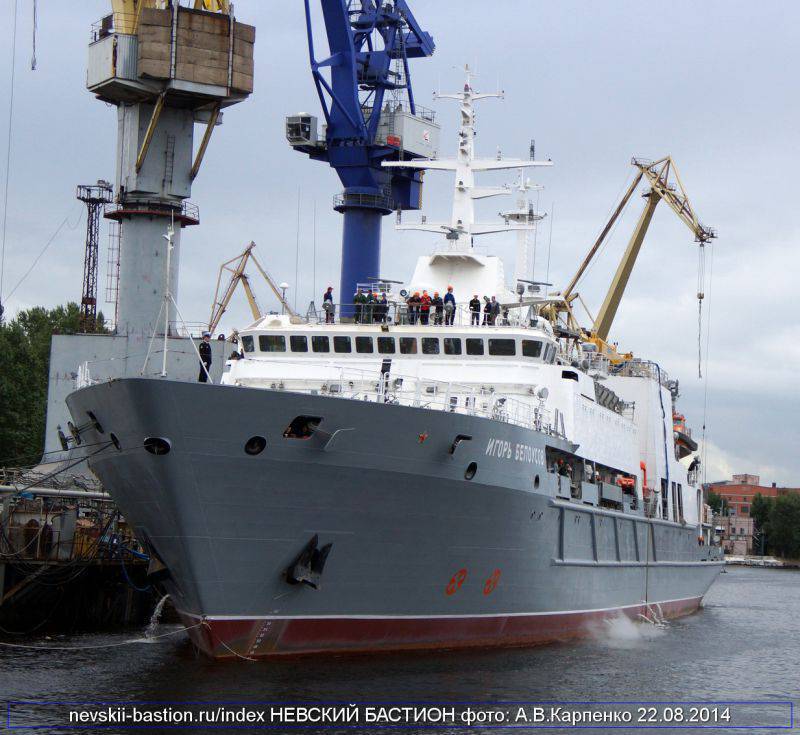 "The operating parameters in the process of diving a diving bell were measured by special sensors, the information of which was analyzed by experts. The dive was made in the framework of the first stage of interdepartmental tests of the onboard deep-water diving complex GVK-450, "Dygalo said.
He clarified that "the second stage of the GVK-450 tests is scheduled for the second half of September and will be held with the participation of, inter alia, 12 divers of the Russian Navy who have undergone special training."
According to the officer, "after the fourth stage of factory trials in the Atlantic, the crew will proceed to state trials." "Igor Belousov" should be part of the Navy before the end of 2015 year.
Help Agency:
"Igor Belousov" is the lead rescue ship of the 21300С project, built for the Russian Navy at the Admiralty Shipyards in the city of St. Petersburg. Intended to assist crews of emergency submarines lying on the ground or in surface position, supplying air, electricity and rescue equipment to submarines and surface ships. The vessel's displacement is 5000 tons, length — over 100 meters. "