Commander of the Airborne Forces Colonel-General Vladimir Shamanov told media representatives about a rather unexpected innovation in the Ryazan Higher Airborne Command School. According to Shamanov, on Wednesday the whole military school will speak English. The commander of the Airborne Forces argued that the past international exercises, in which Russian paratroopers participated, showed the relevance of the command of a foreign language fighter. Shamanova quotes
TASS
:
As shown by the practice of international studies and the implementation of international tasks associated with the knowledge of this language. Therefore, Wednesday - this will be the day when the whole school will speak only English.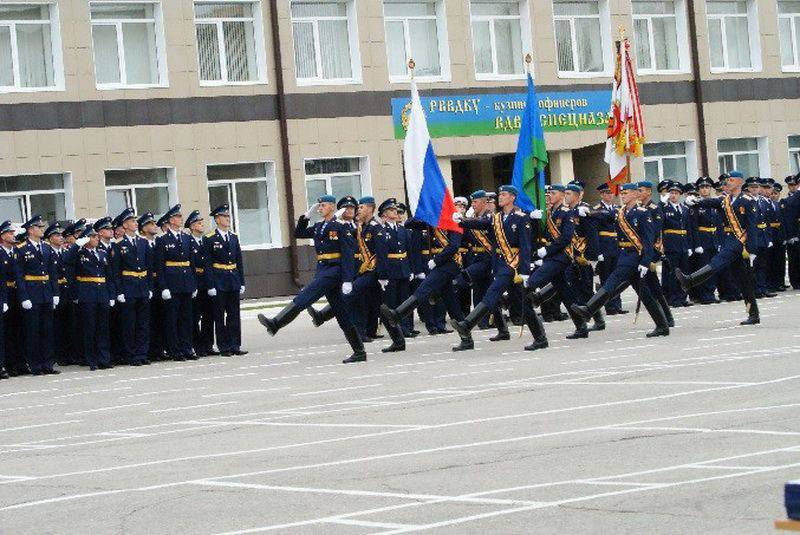 Why is it Wednesday (or Wednesday means not the day of the week, but the day of immersion in a foreign language), and what will happen to those who have difficulties with "daily" communication exclusively in English? - the general did not explain.
Shamans:
Therefore, the order. All five years we will be studying in a specialized school, as a rule, it will be English.
The initiative Shamanov found both supporters and opponents. Proponents say that a strong knowledge of a foreign language is already the norm for any person who graduates. Opponents believe that the officer (cadet) should own a foreign language, but in this case, he (the future officer) will not be helped by orders, but by an effective training program (course) that insures against excesses.