In the Army, they will soon earn refresher courses for officers, similar to the "Shot" courses, abolished in 2009 g, reports
Interfax-AVN
a message from the coordinator of the Directorate General of Inspectors of the Ministry of Defense of the Russian Federation, Army General Yuri Yakubov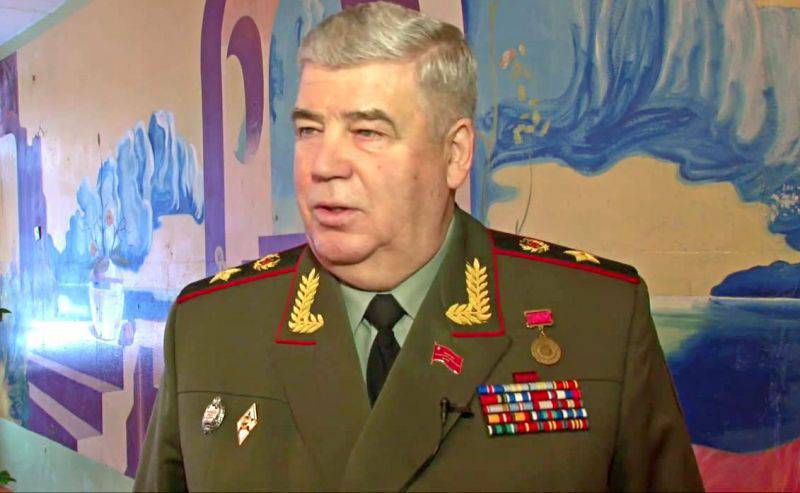 "Under the leadership of the Main Army Command, mobile (mobile) courses are being created to retrain officers in the battalion unit, which will function on a temporary basis in training centers of military districts," said Yakubov.
According to him, "the main goal of creating such mobile courses is to improve the professional skills of commanders who are trained for appointment to higher positions."
"Such exit courses, it seems to me, will be similar to the Higher Officer Courses" The Shot, "which were unreasonably eliminated in the 2009 year," the general noted.
He explained that the officers of the battalion unit are "combat men, their deputies, chiefs of staff, intelligence chiefs and other specialized staff categories".
According to the general, "in the future, it is advisable to create stationary courses for the retraining of officers on the basis of the training center of the General Military Academy of the Armed Forces or on the basis of the new interspecific Combat Training Center, which is being created in the Western Military District on the Mulinsky training ground (Nizhny Novgorod region)".
"But these are plans for the future. Today, it can be stated that the creation of mobile courses in the Main Command of the Ground Forces is the first step for the implementation of the program of additional professional education, advanced training and retraining of officers, "he concluded.