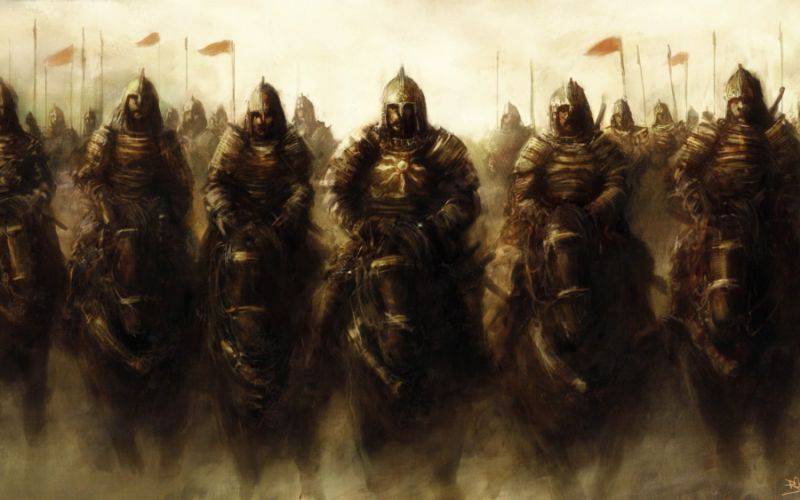 I met last week with a journalist from a reputable French media. Monsieur journalist was all interested in kremlebote: are there many, and who controls them, and does my blog suffer greatly from hordes of bots?
The sad fact is that pro-Western liberals do not consider us, the Vatnikov, people to be at all. According to their opinion, all supporters of Vladimir Putin are divided into two categories: bots and zombie populations by these bots. I remember how one well-known pro-Western blogger responded a year ago to my appeal to the statesmen. Right in the title of his article, he stated that we - supporters of the Kremlin - are just bots. And that we are not only people, but we will never become them.
This is a very convenient position. It's hard to argue with living people: living people can have their own opinions, there can be reasonable arguments. In the end, liberal ideology directly requires its followers to be tolerant of other people's opinions. Remember, the famous: "I may not agree with your opinion, but I will give my life for your right to express it."
With bots easier. After all, these are just pieces of software code, some virtual parasites that need not be listened to, but ruthlessly destroyed. It is interesting sometimes to watch the discussions in liberal blogs. At the very first objection, the author invariably follows: "Oh, and here the Kremlin bots pulled up." You do not need to listen to the "bot", you do not need to object to the "bot" either. This is just a pest whose opinion does not matter.
I note that the tough position of pro-Western liberals - according to which all those who disagree with them are bots - this is largely a gesture of desperation. Within the framework of liberal ideology, it is absolutely impossible to substantiate some constructions: for example, to explain why the opinion of the inhabitants of Crimea does not matter. However, if we declare that the Crimeans are bots, not people, everything immediately falls into place. Russia took the populated area from Kyiv
robots
peninsula, the property must be returned to the rightful owner. Robot referendum? Do not tell me, the opinion of the robots does not matter.
In recent years, I have been called a bot countless times, but I still feel some confusion when I once again hear these words in my address. Here I am sitting at the computer - a living person of flesh and blood, with his
history
, your opinion, your feelings. And they tell me that I am not a person, not a subhuman, or even an animal, but just a "bot": a piece of computer code to be destroyed.
I repeat, the pro-Western media and pro-Western liberals did not come from the concept of "kremlebot" from a good life. The discussion with statesmen on an equal footing - with figures, facts, with arguments - at this stage, the liberals cannot, this is not their strong place. And there is a reason for this: in more than two decades of undivided dominance of Western ideology in Russia, liberals have spawned so many myths that it is almost impossible to defend them in an honest dispute.
Let me remind you that the liberal analogue of the Patriot Directory, which I founded, was never created - for the simple reason that the facts speak in no way in favor of the West and pro-Western forces. But our American friends and partners have created botnet. About one of them wrote another Guardian:
http://www.inopressa.ru/article/18mar2011/guardian/spy_usa.html
A single point of control will be located at the McDill United States Air Force base near Tampa (Florida) and will operate around the clock. Work in it will be up to 50 operators, each of which will be able to control up to 10 fictitious users, so-called puppets registered in different countries of the world, correspondents say. The contract states that every online person must have a convincing legend. It also provides sophisticated protection against exposure. According to Bill Speaks, a spokesman for the Central Command of the US Armed Forces, it is prohibited by law to influence American audiences, so the system will be used to communicate in Arabic, Farsi, Urdu, Pashto and other languages, but not in English.
Alas, the journalist was not interested in the American bot networks. He was interested only in what he called "Kremlin trolls," although I noticed during the conversation that "astroterfing" - manipulating public opinion by throwing artificial comments - is not a Russian word.
Let us return to the struggle of opinions in RuNet. Before 2012, the contradiction between facts and real life was decided by the liberals quite simply: they simply crushed the mass of any sprouts of dissent. When you get a dozen of objections in the key "shut up, scoundrel" on any remark in favor of the state, it becomes extremely difficult to argue. This is their old tactic tested in the 19th century. Dostoevsky also wrote in his time: "never will our liberal be able to allow someone to have his own special conviction and not immediately curse his opponent or even something worse".
Over the past year, however, the situation has changed, public opinion is now rather on the side of the statesmen. So it remains for the liberals to declare, even on approach, the "bot" of any dissident - so as not to enter into a serious dispute with him.
Gently turn to the topic of the post. If liberals of hordes of controlled bots are useful for creating an image of the enemy, then guided state bots ... simply are not needed.
On the calendar is August 2015 of the year. Most of the participants in political discussions came to the Internet not yesterday or even five years ago. Therefore, bots with their same type of "approve" or "disapprove" are very noticeable against the background of live commentators, it is almost impossible to disguise bots as real people.
On the other hand, people who can pick up a beautiful argument are now highly valued, turn the heated debate into an inconvenient course for an opponent, make a joke in time and refrain from joking in time.
In fact, we returned to those romantic times when a small detachment of knights in armor could disperse a huge army of poorly trained peasants. Quality today beats quantity with a huge margin: therefore, there is no point in investing in building armies of bots. Against living veterans of the sofa troops, these virtual armies are powerless.
Probably not always will be. It can be assumed that after some time, technical progress will force to retire and network knights. However, at this particular moment in time, the main force on the fronts of the information war is still heavily armed with knowledge.
live bloggers and commentators
.
I will try now to summarize the above and make a forecast.
Sooner or later, the West will have to take its head out of the sand and admit the obvious: that the battle for the minds is lost to them, and that the word "liberal" will long be pronounced in Russia without any respect.
At this point, the West will shift its efforts to work with the patriots, and will try to undermine the country from the inside, by channeling their energy in the destructive direction that the West needs. As I wrote above, the outcome of this battle will not be decided by the "bots." The outcome of this battle will be decided by live bloggers and commentators who will believe or not believe in those ideas that our western friends and partners will try to slip into them once again.
And personally, colleagues, I see exactly one way to counter this new threat hanging over us. We should study, study and study with us - in order to understand how our state is organized and to make important decisions with our own mind.