Sentenced on the eve of the court in Rostov-on-Don sentence Ukrainian director, found guilty of terrorism, commented in the European Union and the United States. The head of European diplomacy, Federica Mogherini, stated that the verdict of Sentsov and another person involved in the case - Kolchenko - was "a violation of international law, since Russia could not judge a person who committed crimes outside of internationally recognized Russian territory." Reports about it on
EU portal
.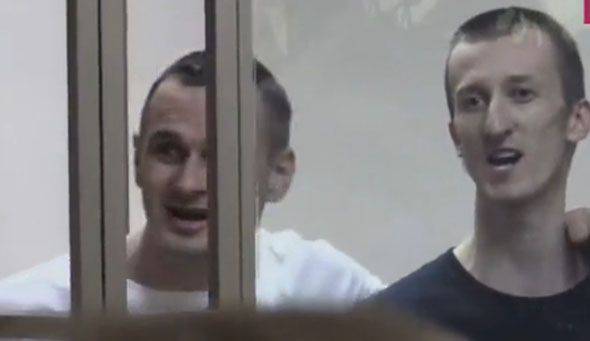 Did not miss the opportunity to comment on the sentence and in the US State Department. The State Department said that Sentsova and Kolchenko were detained "for political reasons", and the charges against them were "unfounded."
US Department of State (quote
RIA News
):
We strongly condemn the verdict to the Ukrainian director Oleg Sentsov and civil activist Alexander Kolchenko. The United States reiterates its call on the Russian Federation to fulfill the obligations assumed when signing the agreements in Minsk and immediately release Oleg Sentsov and Alexander Kolchenko.
Recall that on the eve of the court found Sentsov and Kolchenko guilty of terrorist activities and sentenced to twenty and ten years in a penal colony, respectively. The fact that Sentsov was the leader of a bandit group established in Ukraine was previously told by other detainees in this case - ex-accomplices of Sentsov Alexey Chirniy and Gennady Afanasyev.
Not without comment of the verdict of the court and the Foreign Ministry of Ukraine. The Minister of Foreign Affairs of Ukraine proposed in response to create another sanctions list. Klimkin proposes to include on this list all those who were involved in the arrest and sentencing of Sentsov. In addition, Klimkin proposes to include in the list those involved in the arrest of the Ukrainian pilot Savchenko, who in the Russian Federation is accused of involvement in the murder of the All-Russian State Television and Radio Company journalists. Klimkin already came up with a name for the list: "Sentsov-Savchenko list".