Official Tbilisi believes that the restoration of the infrastructure of Abkhazia is a "provocation". It was the provocation at the Foreign Ministry of Georgia that called for the restoration of railways in the Republic of Abkhazia, carried out with the active participation of Russia. At the same time, the number of references to derivatives derived from the word "occupation" in a statement by the Georgian Foreign Ministry is breaking records. Here is just one phrase from the Georgian Foreign Ministry report (published by the newspaper
"Sight"
):
The Russian occupation regime in occupied Abkhazia introduced railway troops to restore the section from Ochamchira to Inguri. We urge the international community to prevent the new aggression of Russia.
The Georgian authorities are outraged that the railway troops of the Russian Federation are connected to the work of restoring the railway. This speaks of another attack of paranoia in Tbilisi, in which, if they really want to clarify something about military provocations, then they must turn to the Odessa "sovereign" administration, where the main Georgian provocateur of recent years works.
If today the Georgian authorities consider the restoration of the republic's infrastructure, once destroyed by the Georgian army, to be a provocation, this once again speaks of the puppet nature of the Georgian regime and its inability to peaceful coexistence with its Abkhaz neighbors.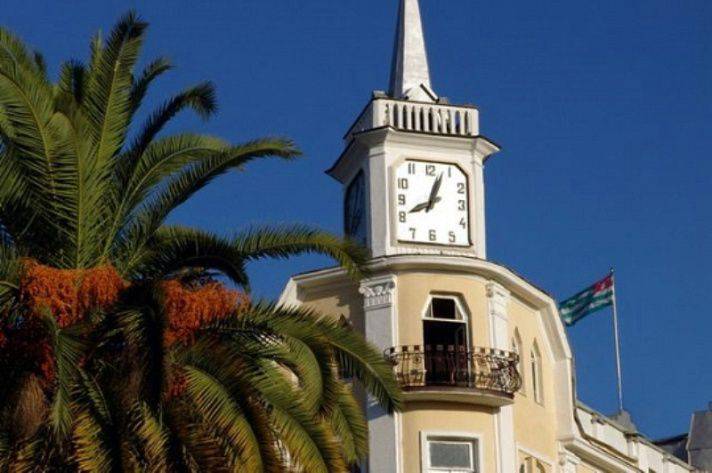 And the main thing: if in Tbilisi they consider Abkhazia "their" territory, then why so far the Georgian budget did not allocate a penny from the Georgian budget for the restoration of the same railways of the republic, and in general, there was no talk of helping the Abkhaz people "suffering from occupation" ?