The biggest shock has shown itself in the US stock market. Index quotes
Dow Jones
for the first time in 4-5 years collapsed immediately on 3,12%. Index
NASDAQ
decreased by almost 3%. Fell by 2,7% and
S & P500
, "Breaking through" the psychological mark in 2000 points. In the US, they said that such a fall was due to a slowdown in the growth of the Chinese economy, Chinese stock "problems", as well as to the devaluation of the Chinese yuan. Recall that recently the official Beijing decided to lower the rate of the national currency by 2% in order to maintain high competition of Chinese goods on the world market. This decision was negatively reacted in Washington.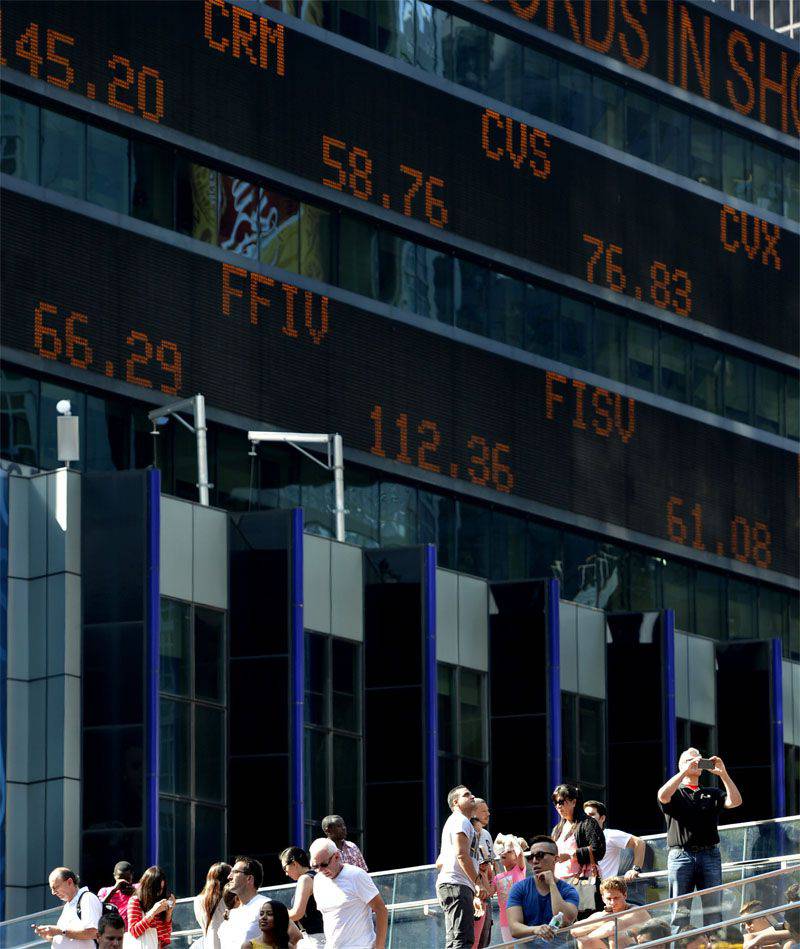 The leader of the fall among the major US companies was Apple, whose shares fell immediately by 6%. This led to the fact that the company only lost a lot of money over the past night - almost 158 billion dollars! Reports about it
USA Today
.
The US presidential candidate (more precisely, the candidate for the Republican Party) Donald Trump said that such a fall would lead to a serious increase in unemployment in the United States and a new crisis wave. At the same time, Trump says that the official statistics authorities are misleading Americans today, saying that unemployment in the United States does not exceed 6%. According to Trump and analysts of his companies, the real unemployment rate in the country is about 21%, and among young people up to 27 years - about 42%.
It should be noted that not a single "international" consulting group made any predictions about a significant subsidence of the American stock market. In addition, not a single "independent" rating agency thought to lower the sovereign rating of the United States and the rating of American companies ...