Georgian Defense Minister Tinatin Khidasheli said that the country's authorities are concentrating the attention and efforts of the international community to force Moscow to withdraw its troops from the "occupied" Abkhazia and South Ossetia, the newspaper reported
Look
with reference to the TV company "Imedi".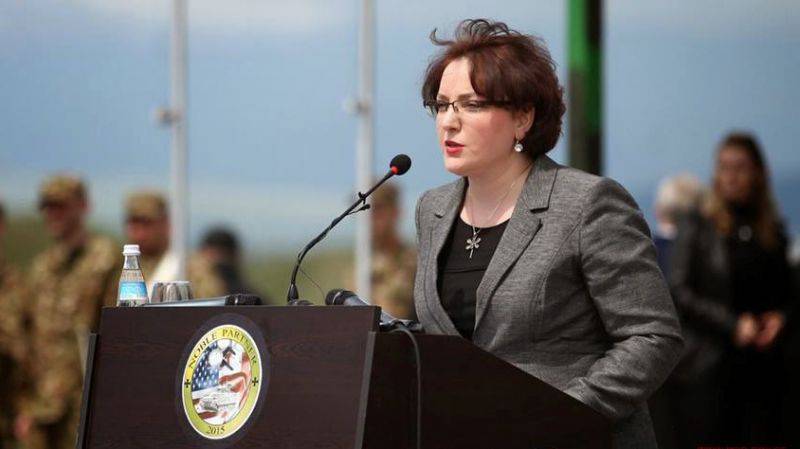 "In the modern world, any state, no matter how strong it is and whatever loud statements it makes, cannot cope alone, therefore Georgia needs the solidarity of the entire world community to stop the Russian aggression," the minister said.
In this case, according to her, the goal is "forcing the Russian side to withdraw troops into the territory of Russia."
"At the same time, the government of Georgia is not going to play" war games ", unlike those who criticize us today," Khidasheli said, hinting at the previous authorities.
On Tuesday, the minister said that the provocations of Russia (meaning the installation of banners on the border with South Ossetia indicating that they are the Republic of South Ossetia) will not stop the country's movement to NATO.
"Probably, Russia will continue such actions because of plans to open a NATO training center in Georgia soon, because of our steps towards NATO, because of the process of liberalizing the visa regime between Europe and Georgia, because we exist ", - she said.
"We must either succumb (to provocation), or say that we will continue the course we have chosen and not knock us off with provocations. Russia's task is to stop us. Our task is to go to NATO and the European Union, "Khidasheli said. "Therefore, today is not the time to come up with superpatriotic exaltation, but time to continue the successful path."