Representatives of the army of the Donetsk People's Republic declared that they were offering tank crews to the APU to take part in tank biathlon competitions. Reports about it
Donetsk News Agency
referring to the representative of the Armed Forces of the DPR, Petr Ruchyov, who is the commander of the 1-th separate tank battalion. According to the Donetsk military man, the tradition of challenging the opponent to fights has been going since ancient times and is in line with military traditions.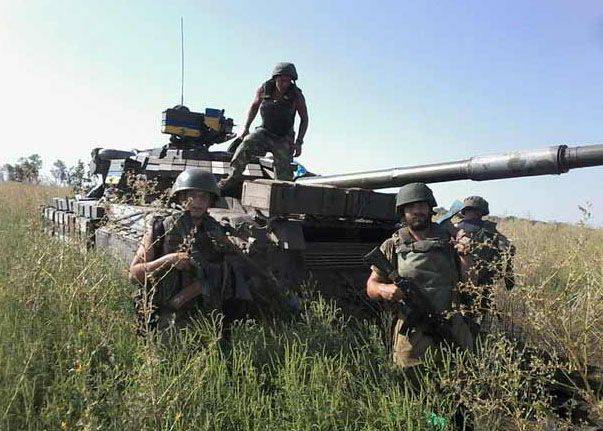 Petr Ruchyov, addressing the Ukrainian military:
We challenge your champions to a tank biathlon competition. According to the customs that had been established in antiquity, the fights of the strongest warriors before a fight were appointed only when a complex or uncertain situation arose. The second year of the confrontation, which did not lead to a significant change in the situation, can reasonably be considered such a situation.
An officer of the Armed Forces of the DPR seems to be overlooking the fact that the Ukrainian authorities first need to have a "difficult and uncertain situation" to hide their economic failures, transferring the anger of the people to the operation in the Donbas and the people of this region themselves.