NASA conducted the sixth fire test of an advanced RS-25 fluid engine designed for the SLS super-heavy rocket yesterday. Testing took place in the center of John Stennis in Mississippi, reports
RIA News
with reference to the agency website.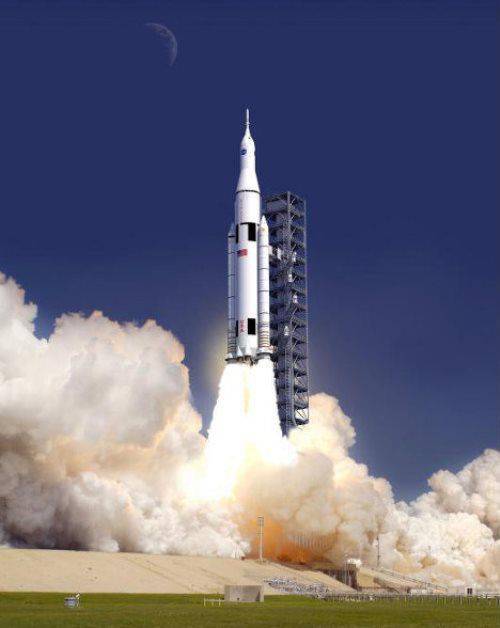 The engine was developed by Rocketdyne and was used on the Space Shuttle shuttle. For use on the developed super-heavy rocket, the engine has been significantly upgraded.
"The passed test lasted about 8,5 minutes - a time equal to the duration of the first stage engines during a real rocket launch. The completion of the test was greeted with applause by the participants in the project who observed the test, "the agency said.
"We already know that the test was successful," said NASA employee Steve Wofford at the end of the test. "This is a great day for NASA and a great day for the future of space travel."
However, the official conclusion will be given later after analyzing the data obtained during the test.
The SLS super-heavy launch vehicle developed in the United States is designed for flying into outer space (beyond the limits of the solar system). According to the agency, "the first test flight of the new rocket is scheduled for 2018 year. The first stage of the SLS, which is to be launched into a distant space by the Orion manned spacecraft, will be equipped with four RS-25 engines. "