On the eve in Italy, at the request of Ukraine, Interpol representatives detained the ex-People's Deputy of the Verkhovna Rada of Ukraine Igor Markov. A remarkable point is that 3 August Markov, together with the former Prime Minister of Ukraine Mykola Azarov, introduced the Committee for the Salvation of Ukraine, calling this body "the government in exile." Ukrainian media reported that Interpol representatives found a Russian passport in Markov in Italy.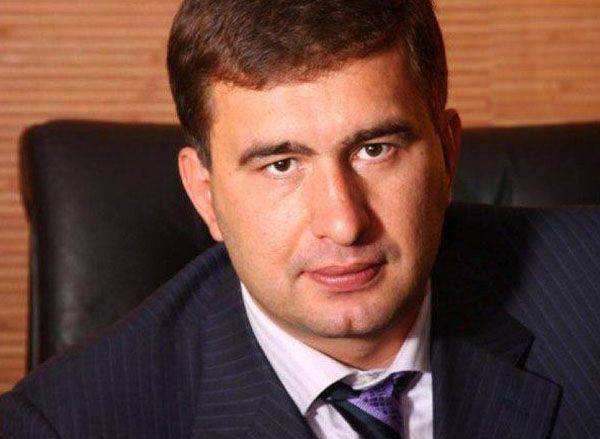 Regarding the detention of Igor Markov, who was a frequent guest in Russian political television programs, spoke out
on a page in the social network Mykola Azarov
:
Kiev began its dirty political reprisals against members of the Rescue Committee of Ukraine, the only real opposition force to the current totalitarian regime.

The reason was the appeal of Ukraine to the international criminal police organization on the so-called "broken lip" case of 2007 for a long time already closed due to lack of evidence.

Recall that it was fabricated as a result of a clash between members of the Motherland party, whose leader is Igor Markov, and Ukrainian national fascists during the installation of the monument to Empress Catherine II in Odessa. Allegedly, Pavel Kirilenko, a people's deputy from the Freedom party "Freedom", was made the victims of this political order. But in the absence of evidence, it was closed.

The Rescue Committee of Ukraine appeals to the President of Interpol Mireille Balestrazi, parliamentarians and leaders of Italy and the entire European community to prevent the political reprisals against the opposition forces of Ukraine and prevent its extradition to the criminal Kiev regime on this ridiculous accusation. Do not let Ukrainian lawlessness tarnish European legislation! Justice above all!
It is reported that 14 August court in Genoa will consider the question of the future fate of Igor Markov. The main thing is whether Markov will be sent to Ukraine if he really received Russian citizenship?
According to some reports, Markov in Italy was detained while on holiday. If this is true, is it not too early for the representatives of the formed Committee for the Salvation of Ukraine to rest (especially abroad)? ..