In Kiev, a scenario is being considered in which the unrecognized republics of Donbass will suffer the fate of the Serbian Krajina: the republic ceased to exist after the sudden onset of the Croatian army in 1995. Vice-speaker of the Rada Andrei Paruby told on Ukrainian television. His words leads the agency
REGNUM
.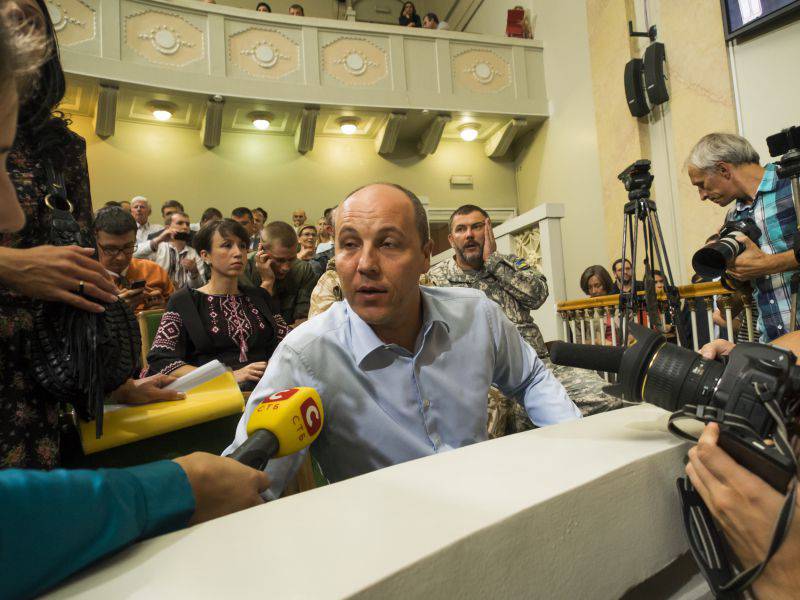 The parliamentarian noted that he recently attended an international conference, "where he had the opportunity to communicate with Croatian colleagues who led the Croatian state during a crisis very similar to ours."
"I was surprised to learn that everything there was very similar to what is happening in Ukraine today. They also decided on the special status of these territories. They also wanted to cheat in front of the international community and adopted not a status at first, but a charter, and when the international community said "you were wrong", they were forced to pass a law on the special status of these regions. Moreover, a joint program was prepared to resolve the crisis. It actually envisaged a state in a state where the Serbian territories obtained their power, their militia, their language, their currency. For government agencies remained only foreign policy and the army. And this agreement was rejected only because the separatists themselves refused it, but even the Croats were ready, "said Paruby.
"To my question, what was the logic of all these compromises, the interlocutors answered as follows: we must gain time, prepare the army, arm it so that in one day we can go on the offensive. Four years passed, and one morning they started Operation Lightning and were able to clear one large territory in two days, and then they launched Operation Storm and in a few days cleared another large territory. "
Further Paruby reasons as follows:
"Winning time is what our international partners often tell us. This is what they said on the eve of the adoption of the Constitution, because a whole landing of our international partners arrived and said: we need time so that we can sanction Putin, as Milosevic once did, and help you arm and equip your army. And we will have it as it was there. We need time for the international community to sanction the destruction of the financial empire that Putin was building, and so that we could equip our army and wait for the morning when we begin our operations "Lightning" and "Burya."