Malaysian Deputy Transport Minister Abdul Aziz Kapraoui said that a piece of aircraft found on the shores of Reunion Island (a colony of France in the Indian Ocean) belongs to the very same Boeing-777, which disappeared in March 2014. This is a flight MH-370 - Kuala Lumpur - Beijing.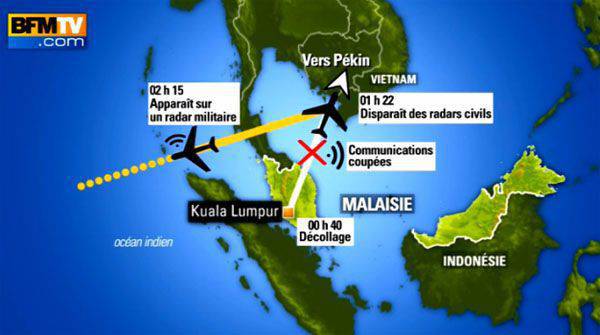 It should be recalled that a few days ago, fishermen on Reunion discovered a piece of aircraft, which was chosen by hundreds of mollusks, which proved its long stay in the water. After inspecting the island, the local gendarmerie did not find any other wreckage of the aircraft, but allegedly stated that it had found a bottle of detergent with inscriptions in Malay. On the TV channel
BFM
stated that the bottle may have nothing to do with the wreck found on Reunion, but the Malaysian Minister of Transport said that the piece "on 100% belongs to Boeing, which disappeared in March, because the corresponding serial number was found on it".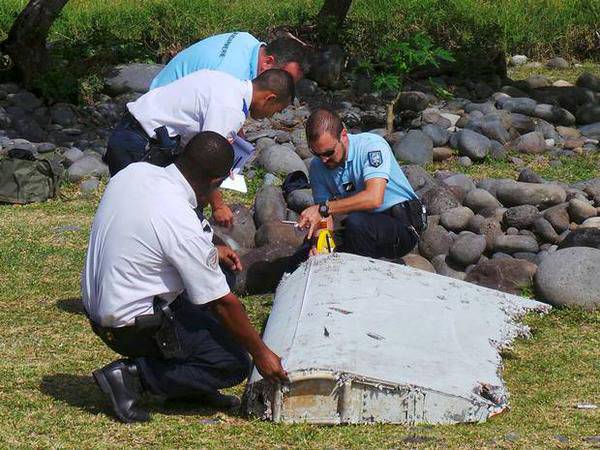 The Independent
writes that in this way "conspiracy theory was exposed." We are talking about the version according to which the aircraft could be on the American military base Diego Garcia or even in the area of ​​the Baikonur cosmodrome (Kazakhstan).
Meanwhile, the French authorities today sent a piece for examination from Reunion to Toulouse.