The Finnish Minister of Defense announced that it was time to think about strengthening the Aland Islands (an autonomous territory that is part of Finland, inhabited by ethnic Swedes, the only official language is Swedish). According to Minister Jussi Niinistö, it is necessary to strengthen the archipelago in case of a "possible invasion of green men." If, as already noted, the Aland Islands are inhabited by ethnic Swedes, does this mean that Niynistö was referring to the Swedish "green men" (a soldier of the Swedish Armed Forces)?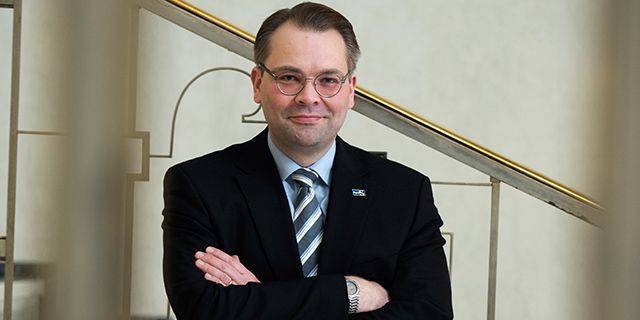 But no ... It turns out that Niynistö is going to "strengthen" the islands in case of defense during the "invasion of Russia". At least, this is how the position of the Finnish Minister of Defense is described by the local portal.
Yle
. From the material:
According to a number of military experts, in the event of an armed conflict in the Baltic countries or in the Baltic Sea region, Russia may try to occupy the Aland Islands and the island of Gotland.
And these are the words of the minister himself:
The Ministry of Defense began to think what assistance the Defense Forces would provide to the Aland Islands in the event that "green men" appeared there.
It is important that at the moment the Aland Islands have the status of a demilitarized zone. Now, if the Ministry of Defense of Finland implements the idea of ​​the head of the department, then military bases will appear on Aland. And Russia in the Western mass media is again referred to as a "probable aggressor" for the simple reason that the West needs the intensified militarization of the Baltic and the drawing of the Finns into NATO.