The landfill of the Nizhny Tagil Metal Testing Institute (NTIIM) was reequipped for testing ammunition intended for machines on the Armata platform and self-propelled Coalition installations, reports
TASS
report of the Institute Director General Nikolai Smirnov.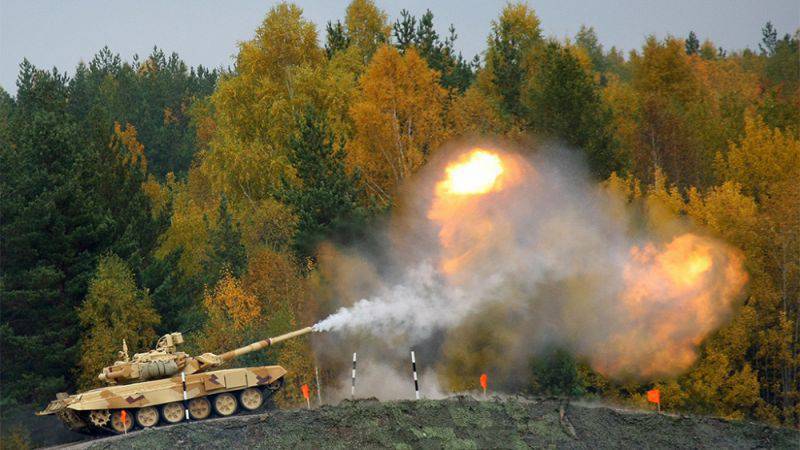 Tank "T-90MS" at the site of the Nizhny Tagil Metal Testing Institute"We are participating in ammunition testing tank Armata and Coalition-SV installations. Now we will re-equip the firing range for firing from 30 to 50 km. The equipment that can record the test results for hundreds of parameters - external and internal ballistics, range, accuracy, speed, we are in working condition "
- said Smirnov.
He noted that "due to the increase in the state defense order this year, the number of firing from the institute has increased several times." According to the director general, "the whole range of artillery weapons and ammunition of medium and large caliber, unguided rockets, multiple rocket launchers and aerial bombs are being tested at the test site." In 2014, more than 2-x thousand shots were fired.
Help Agency:
"STIIM is the base organization of the Ural-Siberian Center of the Russian Academy of Rocket and Artillery Sciences. The institute's test facility is considered the most equipped in the ammunition industry, and its 1,5 combat field per 50 km is the largest in the world. "