The "Right Sector" demands that the present government are becoming more stringent and antagonistic to the current government, which further undermines the stability of the Kiev authorities already mired in economic and political problems, experts at Stratfor think center.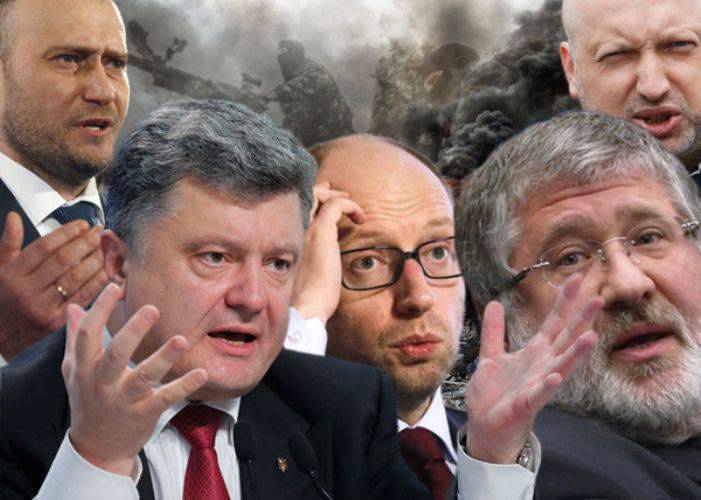 "Kiev was trapped between large forces in the east (meaning the militia) and the west (meaning the events in Mukachevo and the subsequent meetings in Kiev), deep in debt, and must also fight the boiling conflict in the east of the country", - quotes
RIA News
authors of the material.
"It is not surprising that the Right Sector is the last large battalion that does not submit to the Ukrainian military," analysts write. "After all, it was this organization that played an important role in the February 2014 coup d'état, which resulted in the overthrow of President Viktor Yanukovych."
Nevertheless, the implementation of such a requirement of the "pravoseks" as holding a referendum with a view to removing the current government, in the authors' opinion, is practically not feasible, since, according to Ukrainian legislation, the idea of ​​a referendum must be supported by the government itself.
"Yet, the Right Sector is a security threat, as recent events in western Ukraine have shown. There is also the question of several battalions of the Right Sector traveling from the front line in the east of the country to Kiev to take part in the latest protests. In addition, Dmitry Yarosh does not have enough strength to retain influence over all members of his group scattered throughout the country, "experts say.
"As a result, Kiev was caught between two forces - militias in the east and nationalists in the west of the country, which puts additional pressure on the government, which is forced to deal with economic and political problems," the authors sum up.