The American portal Bloomberg in the material on the integration of the European Union through the use of the euro and the European debt crisis presented a map that raised questions from the representatives of Latvia. The fact is that instead of the contours of Latvia as a single state on the map published by Bloomberg, there are two states. As a separate country, the American media was represented by the eastern region of Latgale, whose Russian population reaches 40%.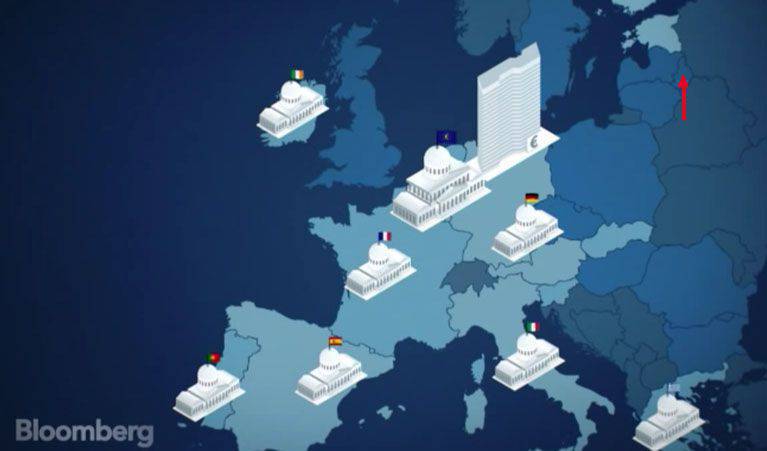 It is interesting that Bloomberg published a video about the European economy and the single currency as early as February last year, but the "vigilant" Latvians paid attention to it only now. The Latvian edition of Delfi decided to apply for comments to the creator of the video Jonathan Jarvis, however, Jarvis, according to Delfi, does not respond to requests. At the same time, Delfi readers assume that "a mistake could have occurred in the graphics when creating a video."
For reference: in 1772, Latgale became part of the Russian Empire (Vitebsk Province) after the division of the Commonwealth.
This year, a website appeared on the network, which was named the official site of the Latgale People's Republic, which caused a strong reaction from official Riga with statements about the intrigues of Russia.
It is strange that Bulgaria and Romania did not apply to Bloomberg, because the creative author of the video presented a certain territorial entity between these states ...