Opportunities of the optical-electronic complex "Okno-M", intended for the collection and processing of optical information about space objects, have increased 4 times,
Interfax-AVN
report of the representative of the Ministry of Defense on the EKR Troops Alexei Zolotukhin.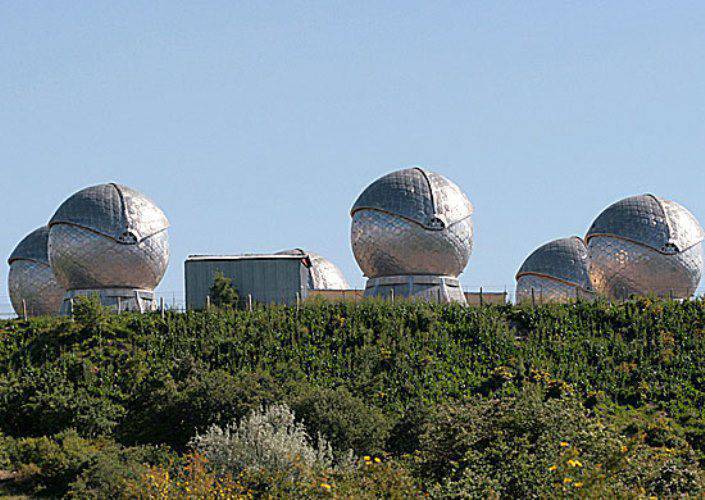 "The commissioning of four new optical-electronic stations for the detection and collection of information, modern television equipment detection and computing tools of the new generation, created on the basis of the domestic element base, have allowed several times to increase the detecting characteristics, the bandwidth of the complex and its ability to process data about space objects in orbits in the altitude range from 120 km to 40 000 km, "said Zolotukhin.
He recalled that the "state tests of the modernized OKE" Okno-M ", stationed in Tajikistan, were successfully completed at the end of 2014 of the year, and since 2015, the whole complex of" Okno-M "started to perform the tasks of controlling outer space within the Main Center reconnaissance of the space situation of the Space Command of the Troops of the East Kazakhstan region.
"Optical-electronic complex" Window-M "is the first specialized optical means of the space monitoring system (PSC), designed to collect information on space objects and control the geostationary region of space," - said the officer.
Currently, EKR Troops have started creating ground-based CCPs of the new generation. "In the coming 4 of the year, a network of new laser-optical and radio engineering systems for the recognition of space objects will be deployed in Russia," said a spokesman for the Ministry of Defense.
According to him, "the commissioning of new complexes will significantly increase the capabilities of the Armed Forces of the East Kazakhstan oblast to monitor space, expand the range of controlled orbits and, in 2-3, reduce the minimum size of detectable space objects."