The French company Renault Trucks (part of Volvo) announced a major contract with the Canadian Ministry of Defense to supply 1500 Kerax trucks (8х8), three hundred tractor units and 150-ti trucks with armored cab, the blog
bmpd
with reference to ccfa.fr.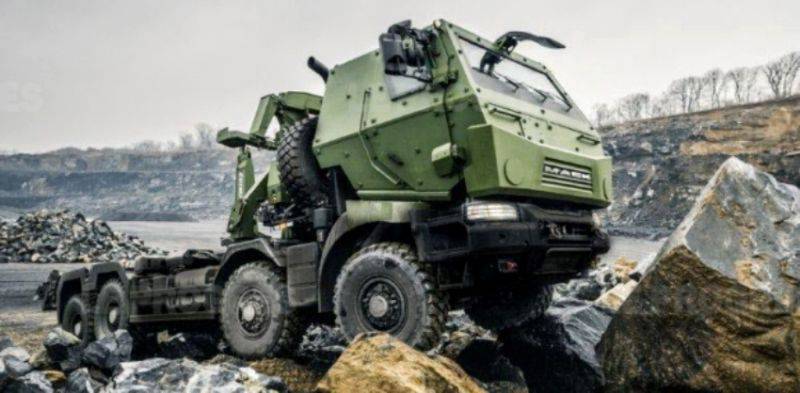 The contract value is $ 500 million, except for supplies, it includes maintenance services for vehicles for 5 years. For the receipt of this contract, the companies of the Volvo group struggled with the German concerns Mercedes and Rheinmetal, as well as with the American company Oshkosh.
Formally, the contract was signed by Mack (owned by Volvo), but physically the trucks will be made in France.
For Renault Trucks, this contract is very important in terms of maintaining production volumes, as well as jobs at its French factory in Bourg-en-Bresse.
"So, in the 2014 year, the concern at its plants in France produced only 26500 trucks, while in 2008, the production volumes were almost twice as large (55400). This led to a reduction in staff - from 10000 people in 2008 to 8350 working as of April 2015, "the French edition reported.