US Secretary of State John Kerry said during a speech on the occasion of the 75 anniversary of the so-called Welles Declaration that the accession of the Baltic republics to the USSR in 1940 was "violent annexation".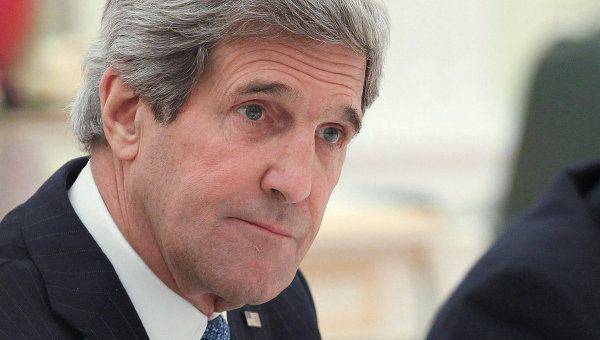 In particular, he noted that this declaration "condemned the violent annexation of the courageous peoples of Latvia, Lithuania and Estonia."
"We remember this declaration issued by 23 on July 1940 of the Acting Secretary of State Sumner Welles as evidence of our shared (with these countries) unshakable commitment to freedom, sovereignty and territorial integrity," said Kerry RIA
"News"
.
The US Secretary of State emphasized that "this document means more than a temporary symbolic gesture."
"From 1940 until the full restoration of the independence of the Baltic states, half a century later, the flags of Estonia, Latvia and Lithuania fluttered in Washington," he added.
Kerry also noted that the United States and the Baltic states "share a commitment to democratic values ​​and border security." According to him, "the territorial integrity of sovereign states is unshakable."
"The American people welcome our Baltic friends as NATO allies, EU members and partners committed to a common view of a peaceful, united and free Europe," Kerry concluded.