India has appealed to four foreign companies with a request to send their proposals regarding their possible participation in the construction of the domestic aircraft carrier,
Interfax-AVN
message portal Defencetalk.com.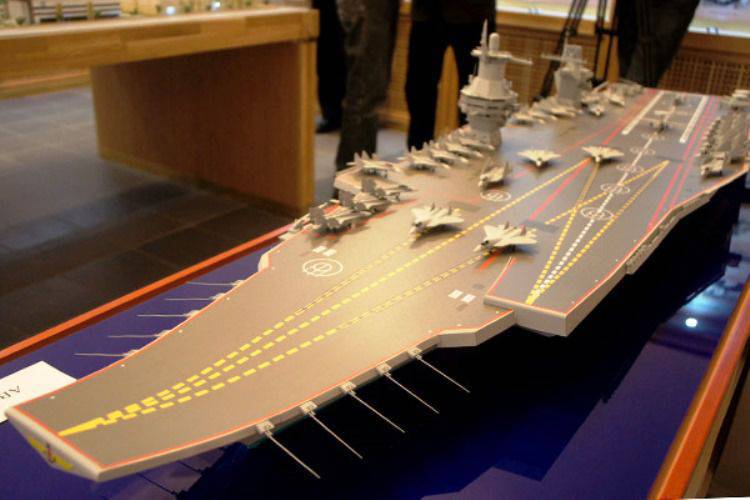 Model of the Russian nuclear aircraft carrier pr. 23000E "Storm", presented by the Federal State Unitary Enterprise "Krylov State Research Center"
According to the publication, "the corresponding written appeals were sent to the American company Lockheed Martin, the British BAE, the French DCNS and the Russian Rosoboronexport."
The resource notes that according to the request, the Indian military "would like to receive an aircraft carrier with a displacement of 65 thousand tons, a length of 300 meters capable of receiving 30-35 combat aircraft and up to 20 helicopters."
The type of power installation is not specified in the request, nothing is said about the catapult either.
Rosoboronexport has not yet made any comments on this issue.