The filming of the movie "Volyn", in which Polish director Wojciech Smarzhovsky tells about the atrocities of Bandera who cut tens of thousands of Poles in 1943, is coming to an end, reports the magazine
Politrussia
with reference to Newsweek Polska.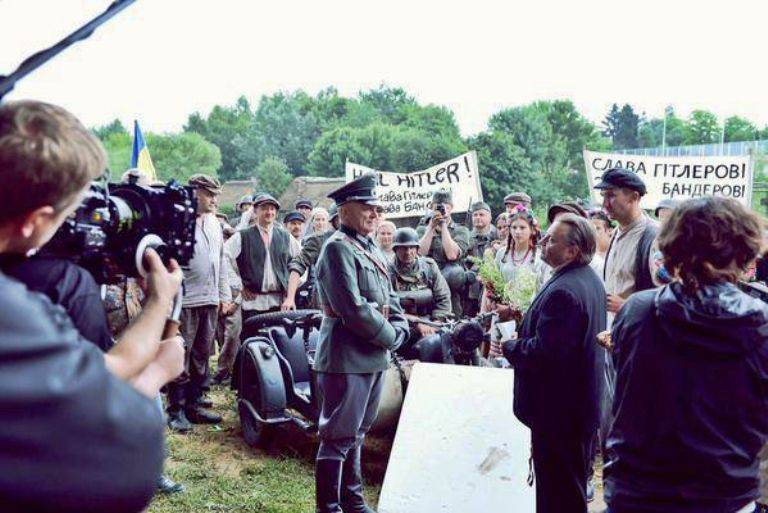 "You cannot make a film that will satisfy everyone. I have my own version, my own truth, and I stick to it. I am Polish and make movies from the Polish point of view. "
- Smarzhovsky said, answering the questions of the publication.
Having learned about the filming of the film dedicated to the "Volyn Massacre", the Kiev authorities began to talk about the "untimelyness" of the tape last year. The director has been criticized. Most often, he heard the question: "Why is the film being shot right now? This is not the right time. "
"And what does this mean," right now "? There has never been a suitable time to shoot such a film, either under the Communists or after 1989. Now this Maidan happened. It is not known what the situation in Ukraine will be when we finish the work on the film. "
- Smarzhovsky answered his critics last year.
The director plans to show the film to the general public in the spring of 2016.
The magazine reminds that in March, the Ukrainian security forces (SBU and the Frontier Service) did not let a group of Polish citizens into the country, who were going to pay tribute to the victims of the Volyn tragedy. Poles were not simply not allowed - they were denied rude form and insulted on a national basis.
"It is characteristic that in the same month Petro Poroshenko put on camouflage with a cynical Bandera patch, trying to appease Ukrainian nationalists in this way," notes Politrussia.