The press service of the National Security Bureau of Poland reported that on Thursday President Bronislaw Komorowski signed a new secret political and strategic defense directive, which is an essential step in the state's security strategy.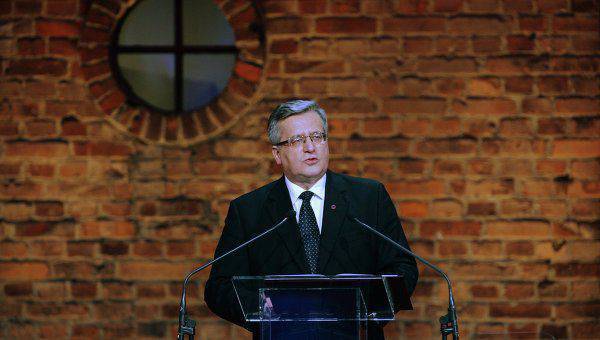 "The document defines the tasks for all state structures at the time of danger and war, while taking into account new forms of asymmetric threats, including aggression below the threshold of war," the RIA press service reports.
"News"
.
The director of the bureau, General Stanislav Kozey, said earlier in an interview with the Polish Press Agency that the new document takes into account "new realities that have arisen in connection with Russia's aggressive behavior in the conflict in Ukraine."
"The document contains specific tasks for all structures of the state - the government administration, central authorities, voivodships and for local authorities - for the period of danger and war," he said.
The last political and strategic directive was signed by the Polish president in July 2009.