The press service of the Ministry of Defense of the Russian Federation reported that representatives of the Strategic Missile Forces (RVSN) received an 34 sample of weapons that make up the Yars missile system.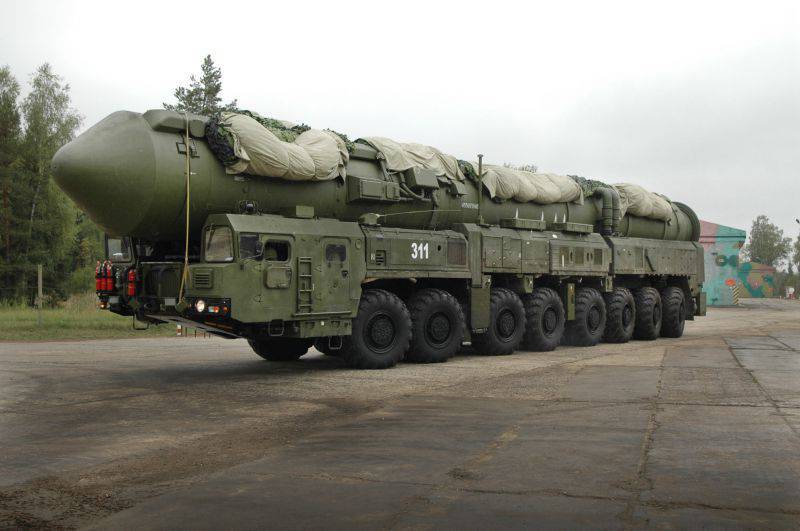 "In the interests of the Strategic Missile Forces, military representatives adopted a sample of 34 armaments from the Yars Mobile Landing Missile Complex (PGRK) - mobile launchers, combat duty support vehicles, engineering and camouflage vehicles and combat anti-sabotage vehicles," the press reported. - services
TASS
.
Deputy Defense Minister Yury Borisov said that 7 mobile launchers, 8 intercontinental ballistic missiles, 19 support vehicles, 2 engineering support vehicles, and 6 anti-sabotage vehicles entered the troops in the last quarter.
"The rate of implementation of the annual plan is about 10 percent", - said Borisov, adding that to the current moment, the Strategic Missile Forces are provided with modern weapons by 46%.
The RS-24 "Yars" mobile soil missile system is an intercontinental ballistic missile RS-24 with a split head, developed by specialists from the Moscow Institute of Thermal Technology using solutions implemented in the Topol-M missile system.