Responsible for conducting large-scale NATO exercises
Trident Juncture-2015
General Hans-Lothar Domröse told the media that NATO is inviting representatives of Russia and other countries outside the North Atlantic Alliance to act as observers during the maneuvers. NATO General quotes
RIA News
:
We invite international observers. NATO has no secrets, the secret is what decisions I will take, but everything else is transparent. And my decisions during the exercises will be transparent as soon as I accept them. Russia and all others who are interested will be invited.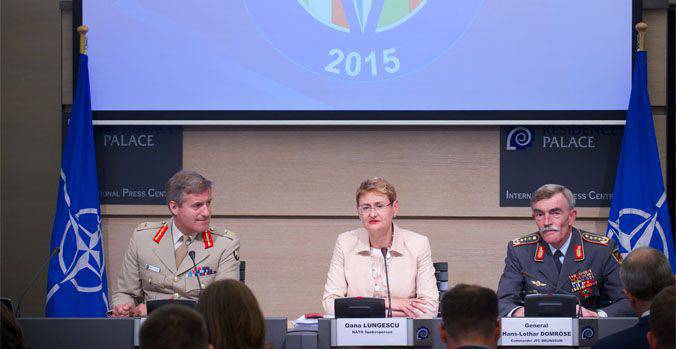 At the same time, Mr. Domröse made an interesting remark, talking about inviting Russian military representatives as observers to the Trident Juncture-2015. According to the general of the North Atlantic military bloc, "they (the Russian military) will still watch us, whether we invite them or not."
Domrose added:
The exercises will be very ambitious, and Russia will be impressed.
NATO, in its official Twitter account, reports that the Trident Juncture-2015 exercises will be the largest alliance maneuvers in the last ten years.
The exercise (according to preliminary data) will be attended by about 36 thousand soldiers of NATO countries. The maneuvers themselves will take place in the Mediterranean region and in the Atlantic from September 28 to November 6 2015. The stated goal of the exercise is as follows: "to test the ability of NATO troops to confront challenges such as the annexation of the Crimea to Russia, the activity of ISIL in the Middle East and North Africa."
The stated goal was commented by British General Phil Jones:
The task of NATO is to make sure that we, as military men, are ready for any development of events.