Vladislav Masalov, Director General of the United Engine-Building Corporation (UEC, as part of Rostec), said at a press conference that the possibility of equipping a promising Russian-Chinese heavy helicopter with an innovative PD-12В engine, created on the basis of a gas generator of a turbojet engine (TRD) PD- 14 for the MS-21 civil aircraft.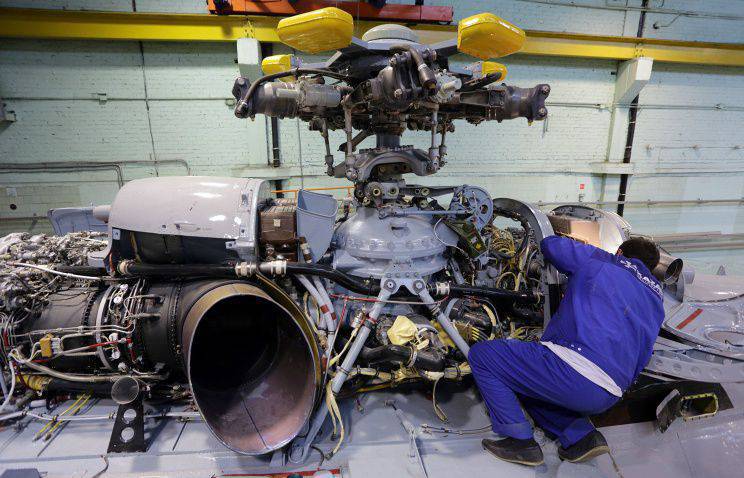 "In June, in the framework of the meeting of the working group on aircraft building, which was held by the Ministry of Industry and Trade of the Russian Federation and the Ministry of Industry of China, the issue of organizing work on the creation of a new installation was discussed. We can offer such an engine based on PD-14 (PD-12В), "he said.
TASS
.
The head of the UEC stressed that work on the power plant will be conducted in parallel with the design of the helicopter.
"Last December, we carried out a prototype fitting (gas generator) PD-14 on the Mi-26 - it fits, this is an additional plus. Of course, we also have an old, proven engine, in particular, the second D-136 series. But the creation of a new power plant is a more promising direction, "he noted.
In addition, Masalov gave comments on the creation of a center for the production of rocket engines on the basis of the enterprise OAO Kuznetsov (Samara), stressing that this would be inappropriate.
Kuznetsov consistently produces about 25 rocket engine packages (about TASS annually), which is approximately 40 percent of sales volumes. We do not see any failures and risks in the organization of this production. At the same time, the company fulfills agreements on the production and repair of NK-32 engines to equip the Tu-160. From this point of view, the situation in Kuznetsov is stable. I would not consider the creation of such a center in the medium term. I do not see the expediency of this measure, "he added.