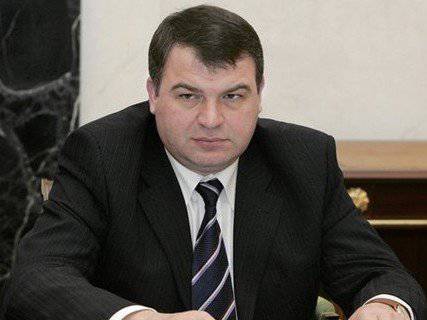 Russian Defense Minister Anatoly Serdyukov issued a directive not to pay money to officers who cannot be transferred to the reserve due to lack of housing. This is stated in his possession, a copy of which is available in the editorial office of "Argumentov.ru".
The directive, in particular, said: "Do not pay the allowance servicemen under contract, credited to the relevant commanders (chiefs), term of which is more than 6 months." Naturally, this is done "in order to save money from the federal budget."
It should be clarified that this order concerns military personnel who are to be transferred to the reserve due to a large-scale reduction in the size of the Armed Forces as part of the reform that Serdyukov is conducting. But according to the Law "On the status of a serviceman", it is impossible to dismiss a serviceman by organizational and staff measures (reduction) without providing adequate housing. Therefore, these people, before receiving apartments and concluding a social rental agreement with them, were transferred to the "order of the commander" and were called "managers". They continued to receive a monetary allowance, albeit in a reduced form, without most of the allowances and bonuses. The average size of such a monetary allowance is approximately 20 thousand rubles.
How many "orders" of the Ministry of Defense in Russia, does not disclose. The military department says only that more than 60 thousands of servicemen have the right to receive housing. At the same time, at the last rally of officers, "Building the Frustrated Regiments," 200 was told about thousands of homeless servicemen.
It is noteworthy that, according to the contract concluded with the Ministry of Defense, the "managers" do not have the right to work and receive a monetary reward elsewhere. Otherwise, they may be dismissed from the ranks of the Armed Forces under the clause "non-fulfillment of contract terms". And without the provision of housing.
Consequently, pay was the main source of income. Consequently, tens of thousands of people will be left without livelihoods.
The Defense Ministry has not yet commented on the authenticity of the order of his minister. But as stated by "Arguments. ru "some prominent lawyers," it violates several provisions of federal laws. And in the case of going to court, the victory will be on the side of the claimant. "
But why should servicemen go to court to defend their rights? And where will they get money for lawyers if they are not paid their salary?