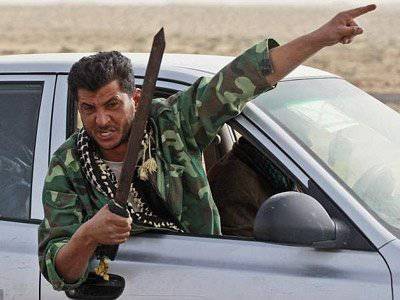 "Late in the evening of September 30, a battle group of the so-called" Youth Movement of Libya "attacked a group of specialists from the CIA and NATO. A convoy of 4 jeeps traveled from Tripoli to the airport for departure from the country. On the way, the head and closing machines were fired and the column stopped. Those in it fired back, but were destroyed. About this "Argumentam.ru" said a source in the Russian special services, monitoring the situation in Libya.
According to him, the attackers took away "laptops with a filing cabinet of agents, cell phones with numbers of" gunners ", tape recorders from interrogations and meetings, files on some Libyan officers, a lot of digital photos, personal documents and belongings of foreigners".
"Everyone, in addition to different documents and identity cards with different names, had certificates of an Air Force journalist or the Guardian newspaper. Representatives of the Libyan Youth Movement are planning in the coming days to transfer documents to the headquarters of Muammar Gaddafi in Bani Walid. Then they will be made public. Among the attackers are two wounded. One 17-year-old was killed, "a source said.
Recall that on the eve of several mobile combat groups Khamis Gaddafi seized the archive at the headquarters of the CIA in Tripoli.