The favorite and the main defender of the Ukrainian authorities in the Security Council, Samantha Power, spoke rather sharply about the investigation of the crimes in Odessa 2 in May 2014 and in Kiev during the Maidan riots (talking about the so-called "snipers case"). After Power, who visited the Ukrainian capital, praised the current authorities for their commitment to the "democracy and European integration" course, she said that following the course also means completing the investigation process on these cases.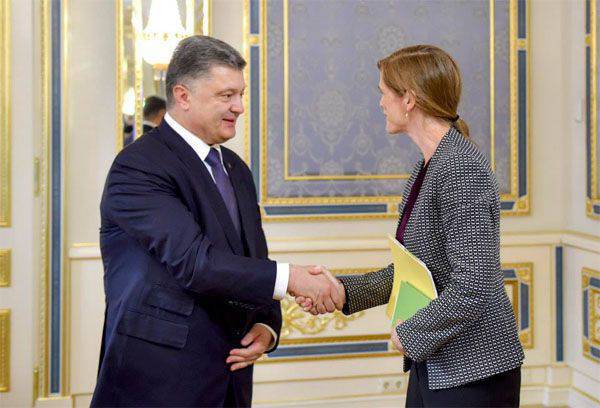 Samantha Power quotes
TASS
:
Investigation of serious crimes during the "Maidan" or in Odessa, unfortunately, stumbled upon major obstacles not only because of a lack of competence, but because of a lack of desire to bring to justice those who carried it out.
Moreover, after meeting with high Kyiv officials, Power said that many of the reforms spoken of in Kiev remain only on paper and are very far from being implemented.
The tone to which the US ambassador to the UN Security Council spoke about these things once again shows who is the master in modern Ukraine ...