The Ministry of Information Policy of Ukraine, which due to the name of its leader, is often referred to as Minstets, continues to carry out attempts to popularize Ukraine and "denounce the Kremlin regime." Thanks to the network staff of this ministry, hired by Stec for a certain fee, stories of Russian citizens about how successfully they visited Ukraine began to spread on the network.
In particular, in LiveJournal, the story of two Russian bloggers who went to the "press tour" to Ukraine gained considerable popularity. This is about Anastasia Zotova and Yulia Melamed, who published their notes on the Open Russia website and in the Gazeta.ru online edition. Both write that in Ukraine, of course, there are no Nazis, and that Russians are treated very kindly there. As a "proof," a blogger presents a photo: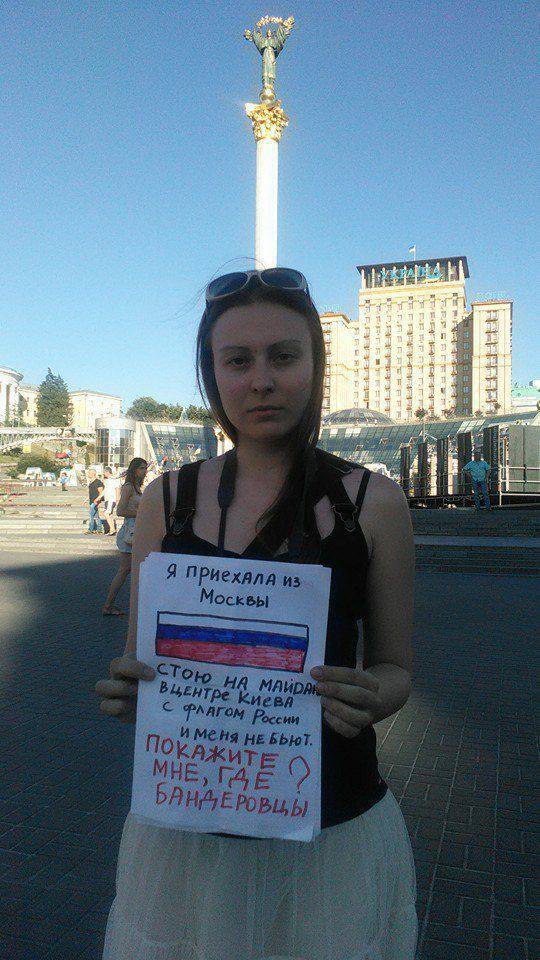 To enhance the effect that Minstět is trying to achieve, the materials of other bloggers are published in LJ. One of the materials, in particular, states how the residents of Donetsk "quietly arrived in Lviv, watched a movie, and then even brought them up" ... The idyllic nature of the post, however, is broken if you pay attention to the phrase in the text:
So we came back from aimax on the outskirts of Lviv, where we watched Mad Max. It was twelve nights the subway was no longer workingso we decided to catch the car, it was too lazy to call a taxi. The first car stopped, the van, there are five guys in it about twenty-five years old. Also drove home after the movie. We were fed with a breeze. "
Blogger Maria Yudenich was one of the first who paid attention to this phrase, reminding that there is no metro in Lviv ...
Moreover, another question arises: what did the guys in the rear of the age of twenty-five do, if in Ukraine, another wave of mobilization takes place? ..
This is one example of how
stories
, which are then framed by fakes, diligently issued for the truth about "there is no discrimination, no fascism, no Bandera." But if Minstets is riveting fakes, then you need to take a closer look ...