The Kiev company Reform, which manufactures armored cars, introduced a new armored car "Godzilla", created on the basis of the military "Ural", reports
"Lenta.ru"
with reference to the portal "New time".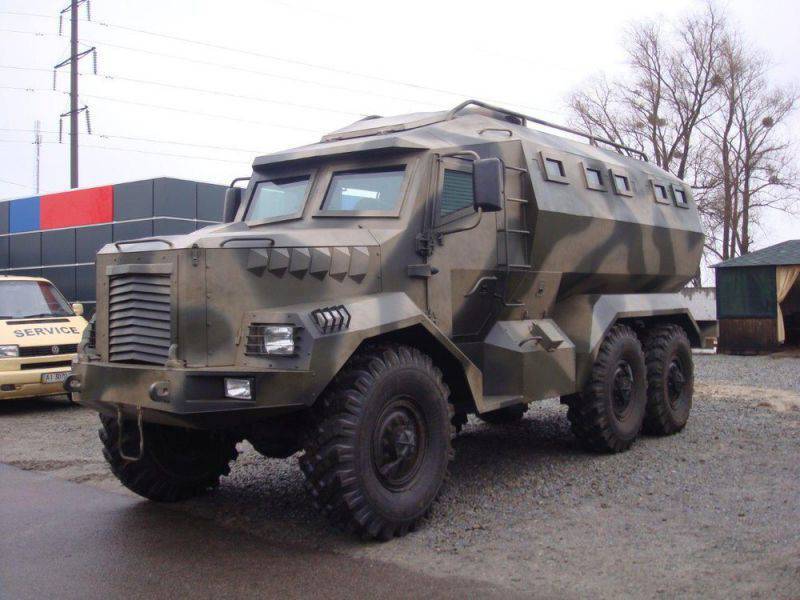 A car capable of transporting a 14-18 man can withstand attacks from an AK-47 assault rifle and a Dragunov sniper rifle. Bronelists, in addition to the landing compartment and the cockpit, also protect the fuel tank and the bottom. In the openings of all doors, additional steel frames are installed, which provide protection from splinters.
In "Godzilla", there are evacuation hatches and loopholes, as well as air conditioning and heating systems.