The head of the Donetsk People's Republic, Alexander Zakharchenko, said that the authorities of the republic would use all the political opportunities in order to liberate the territory of the DPR. At the same time, Alexander Zakharchenko called the cities of the Donetsk People's Republic, occupied by Kiev, Slavyansk, Krasnoarmeysk and Konstantinovka.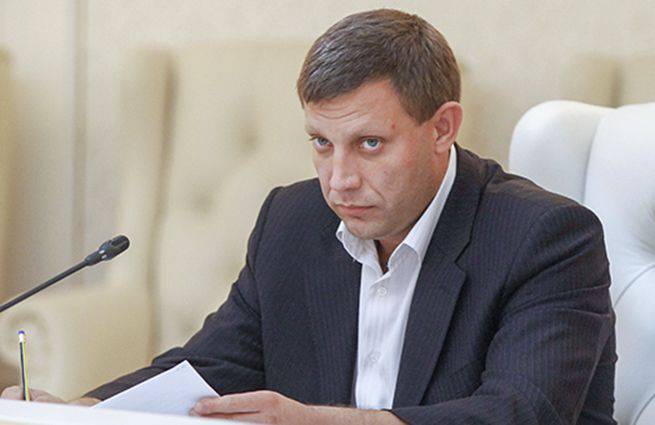 Alexander Zakharchenko:
Slavyansk, Konstantinovka, Krasnoarmeysk - these are all cities of the DPR. If there remains at least one opportunity to free our territory by politics, we will use it.
At the same time, Zakharchenko added that if all political efforts were in vain, a decision would be made to release these territories by other means.
Zakharchenko:
As soon as the understanding comes that it is impossible, a decision will be made on the liberation of the territories.
The head of the DPR noted that the international community should pay attention to the fact that the Ukrainian military openly violate the truce by shelling the residential areas of Gorlovka. A representative of the People's Council of the DPR Denis Pushilin noted that the facts of the shelling of Gorlovka AFU should be assessed by members of the OSCE mission. So far, the OSCE has not responded to the shelling of Gorlovka, which resulted in the death of civilians again.
Zakharchenko said that a blow to Gorlovka will affect the negotiations in Minsk:
Changes in the situation at the Minsk meetings, of course, will appear. This time they shot at peaceful quarters, and we hope that the representatives of the contact group will appreciate this adequately.