Edition Browser
Forbes
Kenneth Raposa (New York) in his new material writes that Prime Minister of Ukraine Arseniy Yatsenyuk hurries the West in terms of more active buying up of Ukrainian assets. In the terminology of Kenneth Rapoza, Yatsenyuk arranges "urgent sale of Ukraine", covering it with words about rational privatization. At the same time, the journalist calls the Ukrainian premiere "Yats".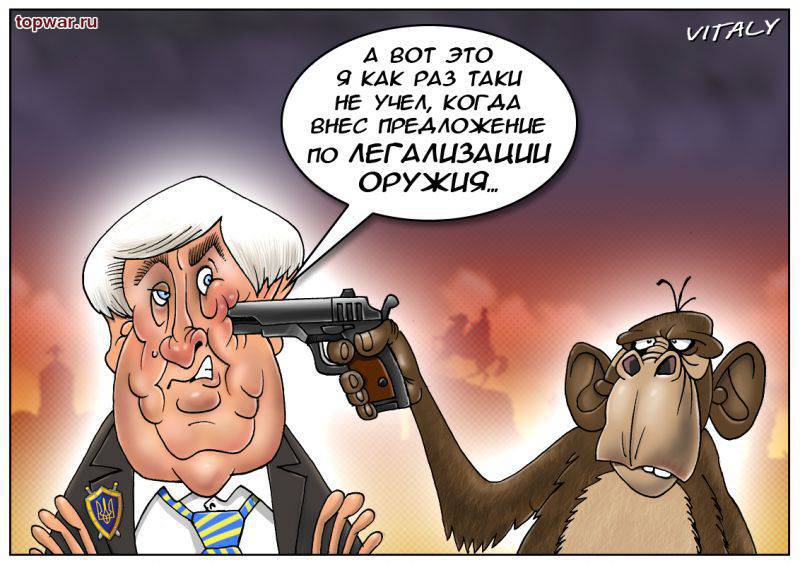 This material in "Forbes" appeared immediately after the meeting of Arseniy Yatsenyuk with US Senator Durbin. Then Yatsenyuk suggested that American companies buy Ukrainian assets more actively and participate in the privatization process.
Kenneth Raposa from the material: "Yats - Washington: please buy Ukraine" (translation
RIA News
):
While Yatsenyuk cooperates with President Petro Poroshenko in the leadership of a nation of non-believers. Confidence indexes to them hopelessly fell. Yatsenyuk thinks that selling off for a pittance of state assets to foreigners will not cause protests, but it is obvious that Ukraine is not indifferent to being controlled by foreign persons, provided that they do not speak Russian.
From the comments of readers in the magazine Forbes to the mentioned article.
Alex Milman
I wonder what percentage of the sale of assets will end up in the pockets of Poroshenko, Yats and the company? Given that, of course, there are still fools who are ready to buy real estate in Ukraine, although this is associated with huge risks. So far, the status of a "pro-Western reformer" guarantees Yatsu a safe sky here in the USA (as is the case with Saakashvili).
Khagaraj Sommu
Yats seems to be desperately fighting for his power, to which Nuland pays little attention. The new authorities in Poland ... Obama sends to the Kremlin Kerry ...
Natalia Martin
The new government of Ukraine consists of corrupt officials and criminals. Each of them has dual or triple citizenship, so that none of them have problems to escape. And, as usual, the USA will give them shelter just like for others. The situation is predictable. All that remains is to wait and watch.
But just a few months ago, such frank material about the Ukrainian authorities was difficult to imagine on the pages of Forbes.