GAZ announced its intention to supply Tigr-M for the Ministry of Defense at the end of the year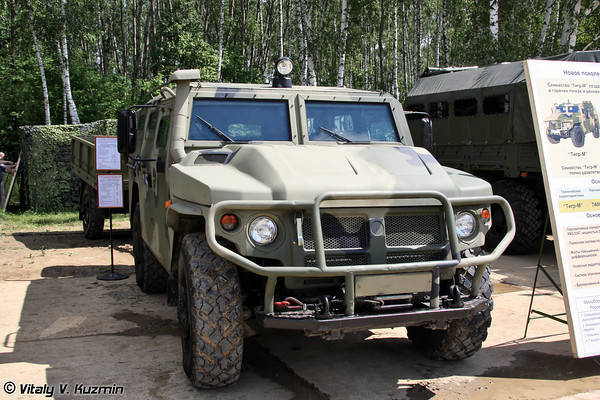 The GAZ Group intends to supply the Ministry of Defense modernized lightweight Tiger-M armored vehicles of its own production (MIC, Arzamas) at the end of the year, said Alexander Filatov, the general director of Russian Machines, on Friday.
Filatov also said that at present, the capacity of the plant in Arzamas makes it possible to produce about 100 Tiger-made armored vehicles a year. The company is considering the possibility of expanding production by the second half of the 2013 year to 500 units, reports Interfax.
The company also collects a civilian version of this armored car. The price ranges from 3 million rubles.
"Tiger-M" is a modernized version of the light armored car "Tiger", which is currently operated by the troops. The armored car is designed to transport personnel and cargo, as well as for the installation of various types of weapons. The upgraded version has a more powerful engine, in addition, it eliminated a number of disadvantages of the first version of the car.
Ctrl Enter
Noticed a mistake Highlight text and press. Ctrl + Enter