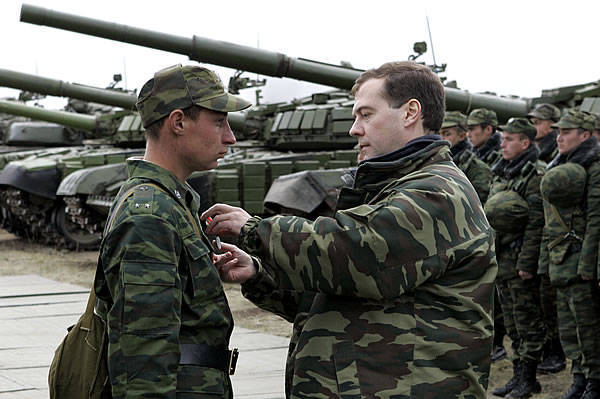 Re-equipment of the Russian army requires much more funds than the new state armaments program (GWP-2020), but the country's economic capabilities do not allow spending more for these purposes, said Ruslan Pukhov, director of the Center for Strategy and Technology Analysis (CAST).
"The twenty trillion rubles that are supposed to be allocated for the purchase of weapons and military equipment up to 2020 year is the minimum amount needed to re-equip the army, but at the same time the maximum possible amount of funds that can be spent on armaments whole, "said R. Pukhov.
He explained that according to some estimates, "for the complete re-equipment of all types and genera of the Armed Forces, Russia would need 36 or even 50 trillions of rubles, which, of course, is completely unattainable for the country's economy."
"Even the current plans are very ambitious and contain very high macroeconomic risks. In the case of the actual implementation of the plans for financing the HPV-2020, the average annual cost for the purchase of weapons and military equipment will be two trillion rubles, which at the current rate makes about 47 billion euros per year, "said R. Pukhov.
For comparison, he noted, the United Kingdom and France, which have comparable economies to the Russian economy, annually spend less than 20 billion euros for these purposes.
"Given the need to not only re-equip the Russian army, but also significantly increase the number of contractors, improve the power of soldiers, clothing and monetary allowances, solve the housing problem of military personnel, it cannot be excluded that at some point military spending could reach four percent of GDP," expert.
According to him, "for a country facing the challenges of modernizing healthcare and education, as well as updating the entire infrastructure, this is a very high proportion."
"However, given the fifteen-year underfunding of the country's defense and the high likelihood of exacerbation of the military-political situation in the post-Soviet space, especially in Central Asia, the envisaged military spending is not only permissible but also absolutely necessary," Pukhov said.