After a rain, on Thursday, 7 May 2015, a concert by the US Air Force Orchestra took place at the walls of the Brest Fortress. It would seem something incredible, but the way it is. Moreover, this particular orchestra will take part in the celebrations of 9 in May in Minsk.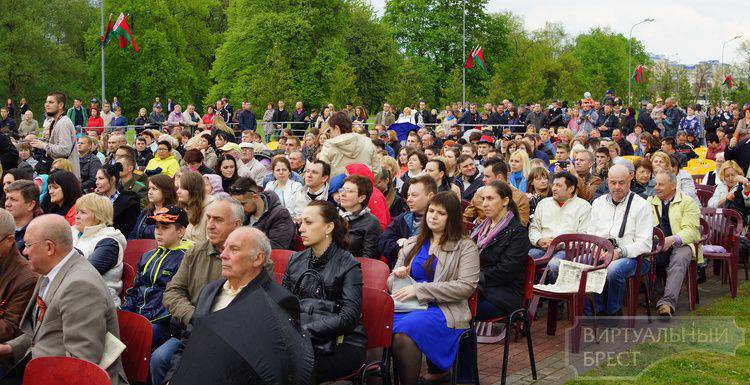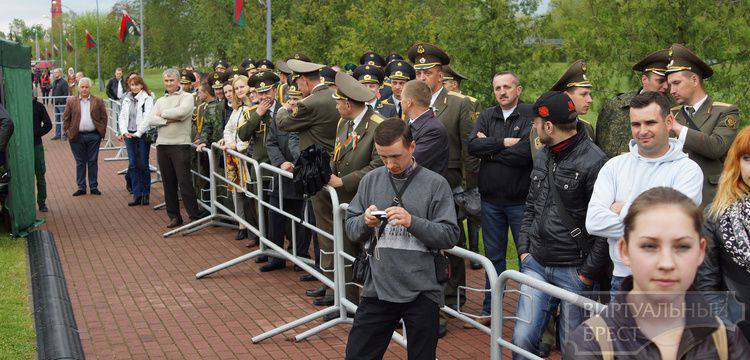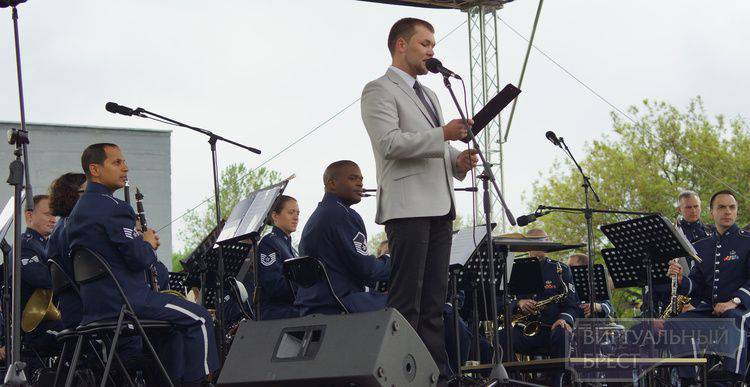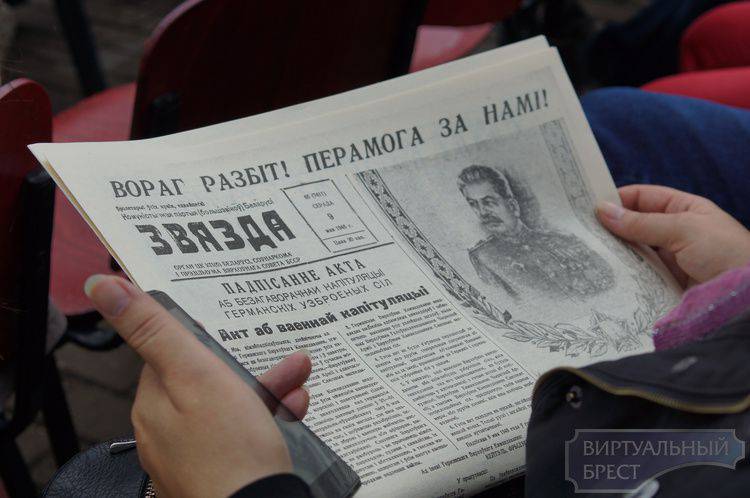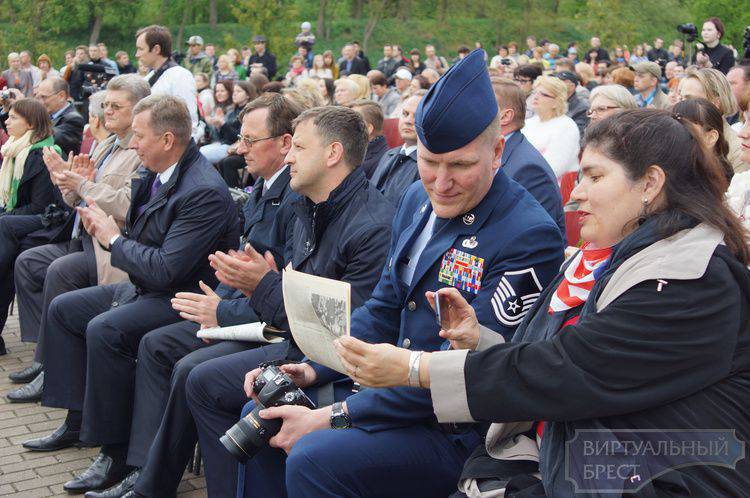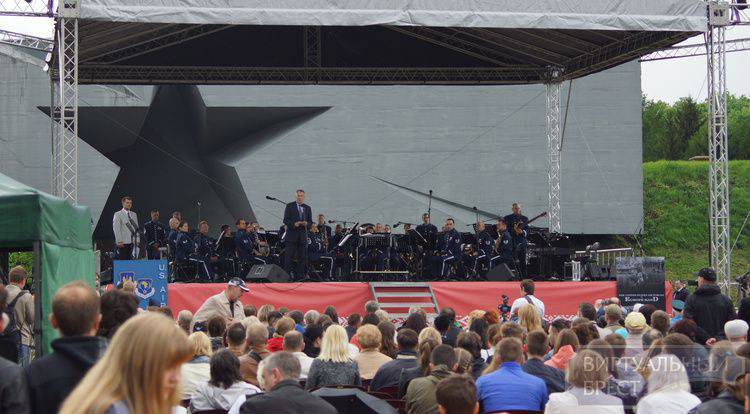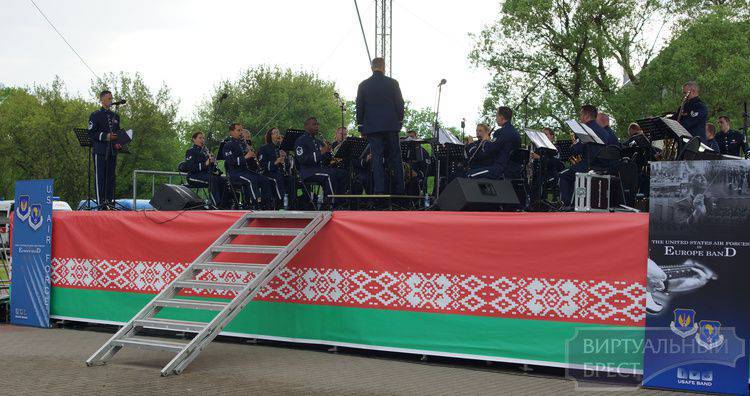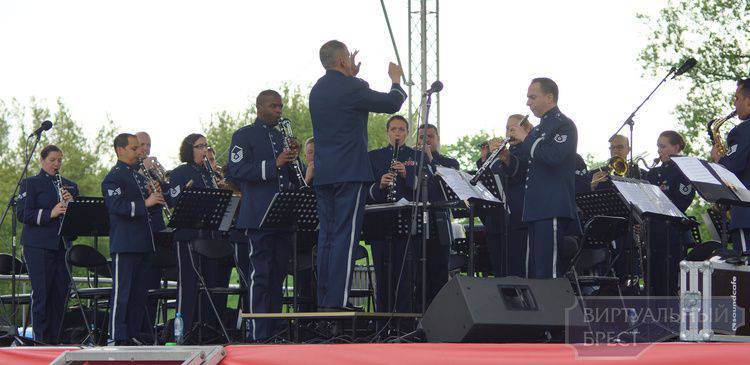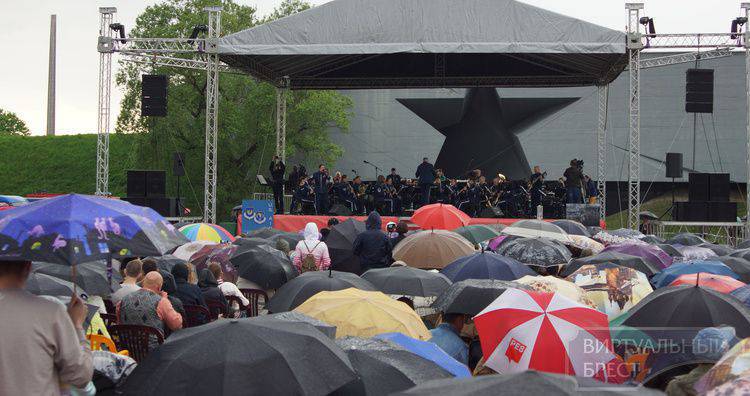 The artists greeted warmly, applauded eagerly, shouted "bravo", everything was as it should be. Our musicians came to see the visiting celebrities - curious, nevertheless ... And the representatives of the US Air Force themselves thanked the city authorities for the opportunity to perform at the walls of the fortress at such a solemn moment, and at the beginning sang two anthems, the USA and Belarus.
Well, to say something about the performance is difficult - you had to listen to him. We can only provide you with some photos and a small video from the concert.
[center] [/ center]