Participants in the picket at the US embassy in Kiev demanded that the Americans "curb their puppets and bring to justice the highest officials of Ukraine for participating in a coup d'état, unleashing a civil war and exterminating people in the Odessa Trade Union House last May", reports
PolitNavigator
.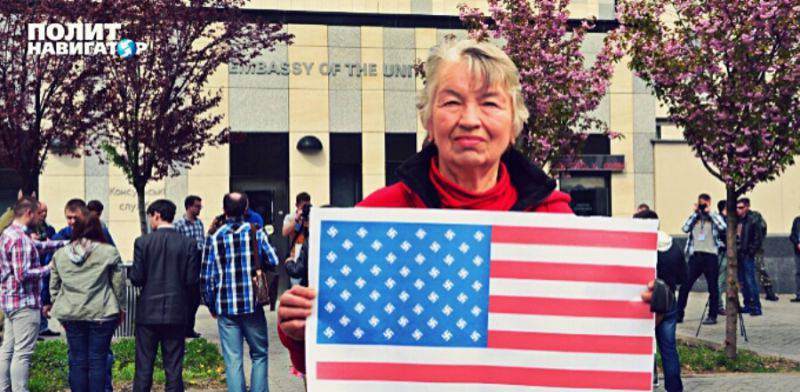 The action was organized by activists of the Leninist Komsomol of Ukraine. People came to the embassy walls with photos of victims of the 2014 Odessa massacre.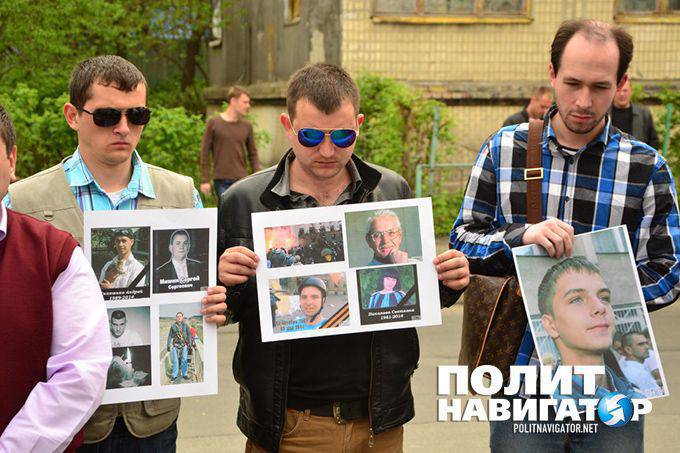 "The real power in Ukraine is behind these walls," explained to journalists the reasons why the rally was held under the American embassy, ​​the first secretary of the Central Committee of the Young Communist League of Ukraine, Mikhail Kononovich. "It was behind these walls that the decision was made to burn our citizens alive in Odessa."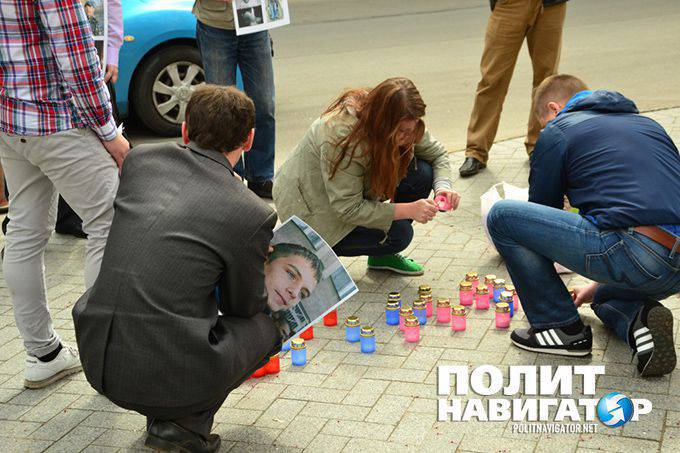 After the commemorative lamps were lit, a short meeting was held. The secretary of the Communist Party of Belarus on youth policy, Nikolai Volovich, took part in it. He refrained from making harsh statements, calling for peace in the Donbas on the basis of the Minsk agreements.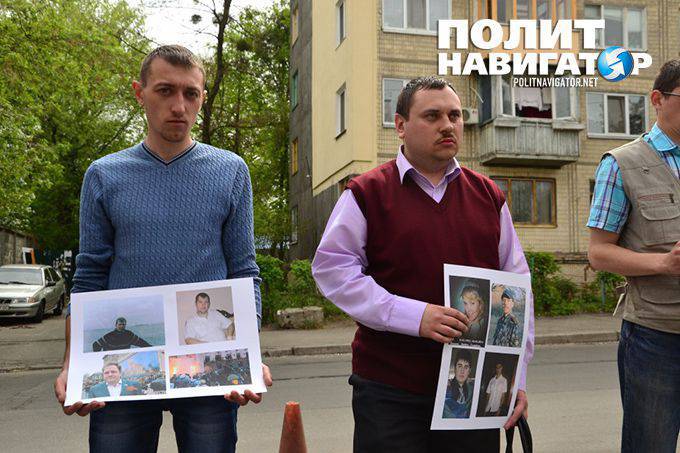 "I would like to urge the US embassy and both parties - the authorities of Ukraine and the authorities of the Donetsk and Lugansk republics - to observe the Minsk ceasefire agreements, because war is always a tragedy and sacrifice," said a guest from Belarus. - Let's call on the authorities of our peoples to end this bloody massacre. I urge the US authorities as a world power to act as a guarantor of freedom, independence and peace in our fraternal Ukraine. "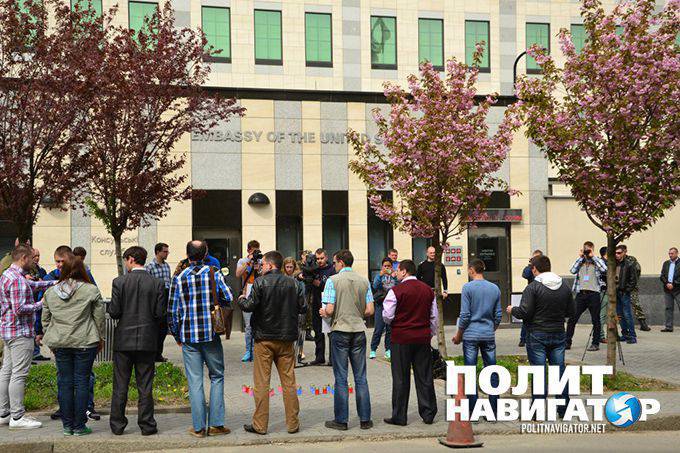 After that, the leader of the Ukrainian Komsomol members read an appeal to the US ambassador.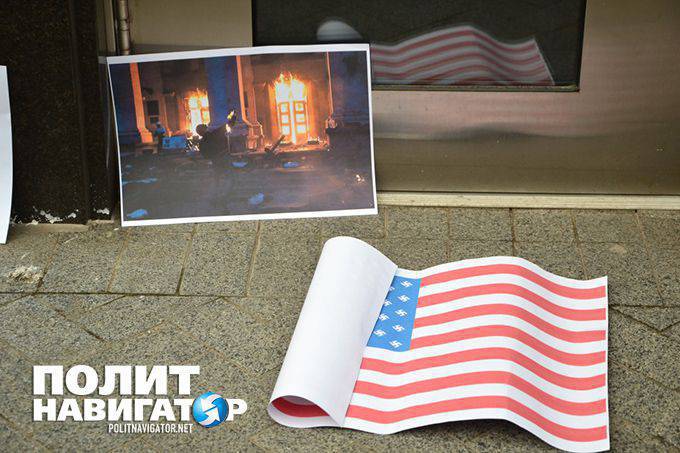 "Dear Mr. Ambassador, we, the Ukrainian youth, appeal to you as the true and only authority in Ukraine and demand that Mr. Poroshenko and Yatsenyuk be influenced by their wards," said Kononovich. "We declare that your henchmen in the person of the Prime Minister and the President of Ukraine refuse to fulfill their duties entrusted to them by the US government." Today marks exactly one year since the date of the Odessa Khatyn - a tragedy that claimed dozens of human lives. At your command, your own people from among the Kiev authorities gave a knowingly criminal order to the Ukrainian Nazis and right-wing radicals to burn the inhabitants of Odessa alive. Just because they refused to recognize the fascist government, which came through a coup d'etat. "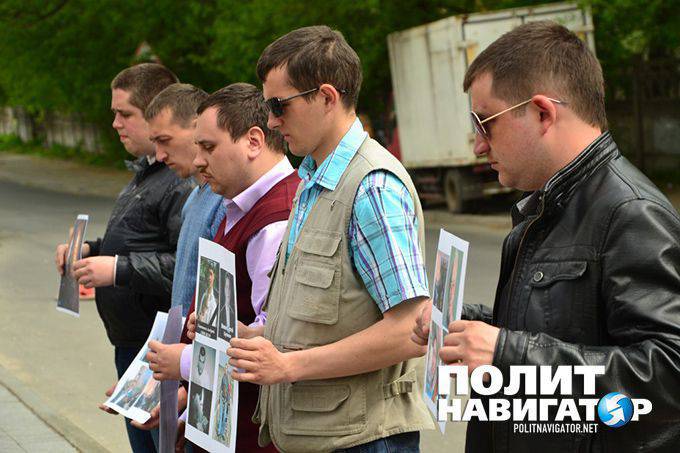 "Mr. Payette, you have repeatedly stated that you want peace to the Ukrainian people," the opposition politician continued. "Then we, in the person of this people, are calling to fulfill certain requirements, without which you will never achieve peace in our land." We demand to immediately find and bring to justice all those who took part in the punitive operation in Odessa in the House of Trade Unions 2 in May 2014 of the year. To release from prisons and pre-trial detention centers of illegally arrested citizens who took part in peaceful protests on the Kulikovo Field, accused by the Kiev authorities of separatism and terrorism. "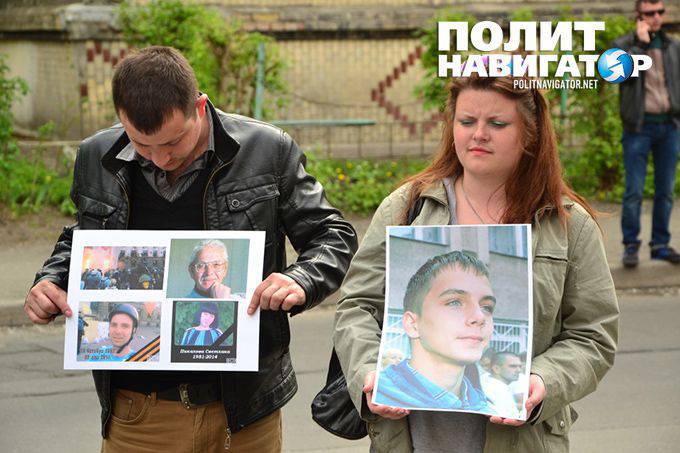 Also, there were demands to bring Poroshenko, Yatsenyuk, Turchinov and Parubiya to justice for the violent seizure of power and the unleashing of the genocide of the Ukrainian people.