A tethered aerostat complex with a repeater of a new generation, which was developed in the interests of the Ministry of Defense of the Russian Federation, is entering the stage of state tests.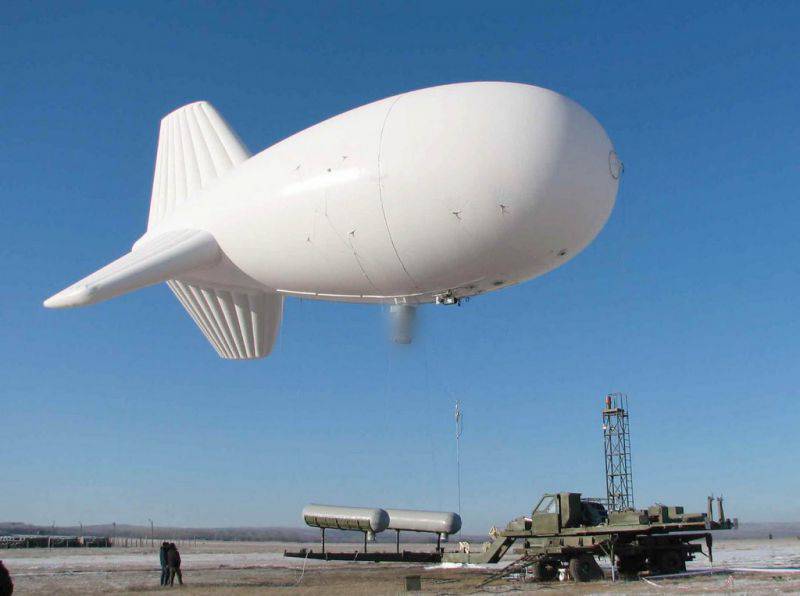 "State tests should begin in the coming weeks", - quotes the source in the defense industry
"Military Industrial Courier"
.
It is planned that the program of state tests of the balloon complex will be completed by the end of this year.
"According to the results of state tests, documentation will be corrected, the balloon will be finalized, it will be assigned a serial sample letter, after that the complex will be included in the state defense order for serial deliveries," said the source.
According to him, the delivery of Peresvet complexes is included in the armaments program up to 2020.
"Earlier, the delivery of the first two complexes in the current year was expected, however, due to the prolongation of the periods of state tests, deliveries are possible no earlier than 2016 of the year," the source stressed.
According to him, experts from Dolgoprudny Design Bureau of Automatics "(DKBA) participated in the development of the Peresvet.
"At the request of the customer, DKBA manufactured the second shell of the balloon, which must also take part in state tests. Now the factory tests of the second shell are completed before the second balloon is submitted for state tests, "the source said.
Previously, it was reported that the Peresvet balloon would be the main element of the new-generation relay complex. He will be able to "stand" in the air for about 15 days without additional filling with gas at altitudes from 100 to 3000 meters.