SE "Antonov" (Kiev) intends to begin in May flight tests of the new transporter An-178 with a carrying capacity up to 18 t, reports
MIC
With reference to the general designer of the enterprise Dmitry Kivu.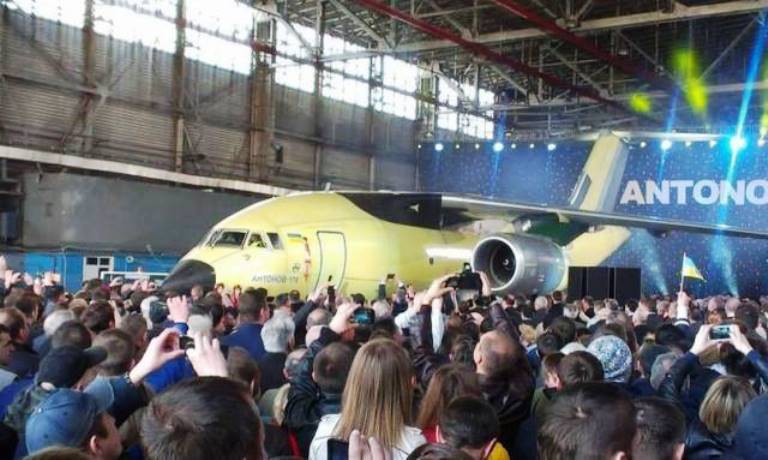 "In the coming days, ground tests of An-178 will begin. In May, it is planned to switch to the flight test program, "Kiva said at the ceremony of rolling out the aircraft from the assembly shop.
The General Designer clarified that at present, "the assembly of the second experienced An-178 for strength and fatigue tests has also begun, and the serial plant is already mastering the digital documentation for deploying the An-178 serial production".
Expressing confidence in the excellent market prospects of the transport worker, Kiva noted that "in the production cooperation under the An-178 program, about 200 companies from 14 countries are involved." According to him, "a new car is already waiting for both in the domestic market and potential customers from third countries."
"Today we are negotiating with foreign partners about the sale of the aircraft, joint production, the transfer of the license to assemble the aircraft," said the general designer.
The new An-178 is being created to replace the An-12, and is designed "to effectively perform all the main tasks of the transport aircraft, including logistics, equipment transportation, equipment delivery," he explained and added that "An-178's significant competitive difference the ability to transport the entire range of packaged cargoes, including large sea containers 1С.